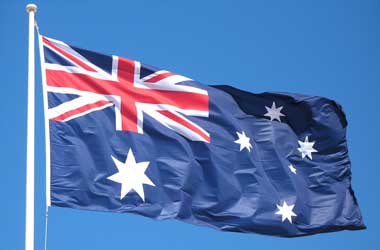 Australian poker players have scored a major victory in their battle to keep online poker legal after the country's Senate voted to hold an inquiry into the legality of the game before an under-consideration bill to ban unregulated gambling is passed.
Online poker was in danger of becoming collateral damage as legislators had put together an amendment to plug a loophole in the current gaming law which allowed sports betting to thrive in the country.
The recent Interactive Gambling Amendment Bill would have resulted in banning all forms of gambling not licensed by the government which would have effectively shut down operations of online poker companies.
A few operators such as 888poker have already exited the market in anticipation of new regulations, with PokerStars planning to withdraw this month.
pokernewsdotcom
As the deliberations on the bill began in the legislative houses earlier this year, Australian players got together to form the Australian Online Poker Alliance (AOPA) which spearheaded a high profile campaign that included emails, phone calls and social media posts from the players to bring the issue to the notice of the legislators.
In a statement Joseph Del Duca founder of the AOPA said
This great news for the Australian Poker Community would not have been possible without the hard work of the many thousands of Aussie players who took part in our campaign. We said from day one that all we wanted was a fair fight. We have that now and it is important that we make the most of it
Del Duca noted that the campaign had been so successful that several lawmakers had mentioned the campaign in parliamentary discussions. The campaign has received vocal support from Senator David Leyonhjelm from the Liberal Democrats who stated that the government must not interfere into the rights of Australian nationals to play online poker.
The senator said that if the law is passed then players would no longer be able to play legally online.
The inquiry was approved by the Senate with a 46 -22 vote will be initiated soon. All findings from the inquiry will need to be made available by September 14, 2017. Should the report rule in favor of online poker, then an amendment can be made to the law to exempt online poker from the bill's provisions.
The AOPA has urged players to make their voices heard stating that it was important to the legislators to understand their opinions. Del Duca asked players to make sure to express their support by leaving submissions on the AOPA website stating reasons as to why safe and regulated online poker was in the country's best interests.