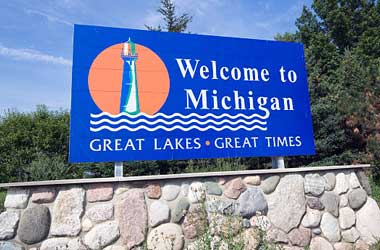 Michigan passed the Lawful Internet Gaming Act in 2019 which permitted the state to offer online gambling activities.
Michigan has not yet fully launched its online gambling industry as lawmakers and regulators are in the process of finalizing on the rules and regulations that will govern the US iGaming industry.
Michigan will soon become one of the few states to offer online poker. State Sen. Curtis Hertel Jr. (D) who is one of the main advocates of the online gambling bill is not only pushing for online poker to be launched but to ensure that it can be offered interstate like Nevada and Delaware.
The Senator has plans to introduce a new bill that will clarify some of the language used in the Lawful Internet Gaming Act in 2019. The main clarification will be to ensure that online poker will be eligible for multi-state pooling.
To put that in simple terms, it means that iPoker operators in Michigan will not only be able to offer online poker to residents in the state but will also be able to offer online poker to residents of other states where online poker is legalized.
There are currently only three states in the country that offer multi-state online poker. New Jersey, Nevada and Delaware have an inter-state compact which allow players from all three states to compete against one another. Michigan wants to be the fourth state in this compact and Senator Hertel Jr. believes that it should be a straightforward process in amending the bill's language.
Multi-State Pooling Will Benefit Michigan
Sen Hertel Jr. said that it was an unintentional error in the wording of the bill that failed to specify that online poker can be offered under an inter-state contract. He claimed that it was an oversight which occurred during the drafting process and it needs to be fixed.
He does not believe that there will be strong opposition from other legislators as they understand that Michigan needs a bigger online poker pool to have a successful iPoker industry. Nevada, Delaware and New Jersey initially did not have a multi-state poker agreement but were forced to join forces when they found their online poker market sluggish.
Michigan will do well to avoid those traps by directly making provision for multi-state pooling at the earliest. Hertel Jr. believes that this could happen before the end of October 2020.