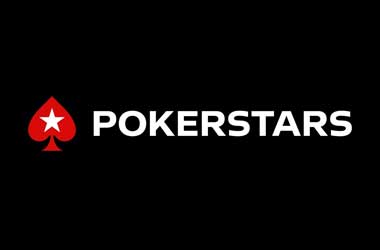 Summary
PokerStars MI and NJ markets set to undergo a server update this week
The move is in preparation for US shared liquidity
Interstate poker could go live in Michigan after the holidays
PokerStars is currently conducting a server maintenance update on its New Jersey and Michigan clients in preparation for shared liquidity, which the operator said could happen in the weeks ahead.
The move by PokerStars is the latest indication that interstate online poker could come to Michigan very soon, after it joined the Multi-State Internet Gaming Agreement (MSIGA) in April 2022. In November, BetMGM also upgraded its New Jersey platform to bring it into line with its Michigan counterpart. The operator also recently added SPINS to its game offerings for NJ players.
The server maintenance on PokerStars NJ and PokerStars MI began on December 12 and is expected to end on December 13. Poker, casino, and sports betting are all temporarily unavailable on both platforms at the moment but will resume once the upgrade is completed. PokerStars Pennsylvania is not affected by the server maintenance as the state remains a ring-fenced market and has yet to join the MSIGA.
PokerStars' New Jersey and Michigan clients will be back up and running most probably on December 14. Those who opted into the operator's 25 Days of Rewards will receive Chests as compensation for the disruption of services. Tournaments running as part of the Christmas promotion could also be rescheduled.
🚨 Attention MI and NJ players 🚨

Please plan accordingly. pic.twitter.com/E07Cmyv2mh

— PokerStarsUSA (@PokerStarsUSA) December 9, 2022
Based on PokerStars' Twitter announcement, we can confirm that shared liquidity is about to happen, with the operator saying the server update is a "necessary milestone" to offer more games, bigger prize pools, and guarantees. PokerStars already hinted back in November at "exciting news" regarding its US poker operations, and that now turns out to be the upcoming merging of its New Jersey and Michigan poker players.
Interstate Poker – Just Around the Corner
The exact date for when shared liquidity will go live in Michigan remains unknown, but with the latest developments, we can assume that it's likely to happen after the holidays, or in early 2023.
PokerStars is the first operator to confirm its plans for interstate poker, though BetMGM Poker is also going down the same path (without an official confirmation yet) given the recent NJ software update.
Currently, WSOP/888 is the only network benefiting from the existing shared liquidity between New Jersey, Nevada, and Delaware. That could change very soon once PokerStars and BetMGM combine their NJ and MI players.