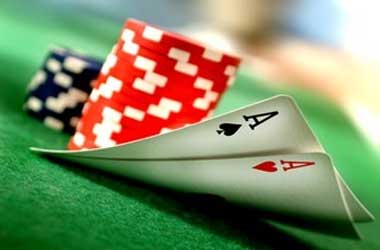 Towards the middle of 2017, the gaming regulators from France, Portugal, Italy, and Spain signed an agreement to proceed with European shared poker liquidity in order to expand their poker player consumer base in their respective countries and provide their markets with a boost.
While no specific date was fixed for the launch of shared poker liquidity in these four countries, gaming analysts expected the shared liquidity program to go live sometime this year.
There has already quite a bit of momentum when it comes to enforcing the agreement but unfortunately not all four countries are on the same page.
Spain and France are eager to proceed with the shared liquidity program and both countries have solidified their commitment to shared liquidity in their own respective ways.
The French gaming regulator Autorité de Régulation des Jeux En Ligne (ARJEL) recently announced that it had collaborated with Spain and is now in a position to offer players Franco-Spanish online poker tables in the coming weeks. The Spanish gaming regulator Dirección General de Ordenación del Juego (DGOJ) also confirmed that the resolution to approved shared liquidty has already been signed and will be approved once it gets published in the official State Gazette which is expected to take place before the end of January.
In a statement, the DGOJ said
The possibility of sharing liquidity with players from other jurisdictions in games such as poker increases the variety and innovation and therefore the consumer choices, reinforcing the regulated online gambling market and, with it, its social sustainability
However it looks like Portugal and Italy will be coming late to the party when compared to France and Spain. Although Portugal has made amendments to their 2018 state budget proposal in order to give budgetary consideration for European shared poker liquidity, the license-issuing process on their end has been rather slow. Betclic got the first gaming operator license in Portugal on May 2016 after an extensive year-and- a-half blackout period, but since then only 11 licenses have been issued by Portugal and only one of those licenses are for online poker.
The biggest problem comes from Italy who has hardly made any progress towards shared poker liquidity. There are a number of Italian politicians who are against shared poker liquidity and are keen to putting a stop to Italy's involvement in the agreement. As of now, there is no indication as if and when Italy will be able to offer shared poker liquidity.