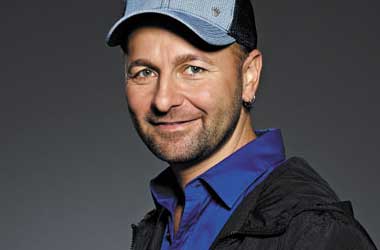 Poker Pro Daniel Negreanu got very transparent in his recent blog post and showed that even the top poker pros in the world can end up having a bad year or two bad years in a row like he did in 2016 and 2017.
In his blog at Fullcontactpoker.com, Negreanu opens up about what he has accomplishment on the poker circuit during the last five year. It is surprising to see that someone like Negreanu ended in the red for two consecutive years. In 2017, Negreanu made it to 71 events, spent $2,874,164 on buy-ins and took home $2,792,104 in payouts. This works out to a loss of $86,140 profit, not taking in to account the expenses he occurred traveling to get to these places all around the globe.
Daniel Negreanu
In 2016, his profits were a tad bit more abysmal at -$1,246,693, after spending $1,546,355 in buy-ins and earning only $300,431 in payouts. Explaining the reason for his disclosure of his earnings, Negreanu talks about breaking the illusion that people have of high stake players cashing in more than $2 million a year and coming across as successful.
Many people think that when a poker player has over $2 million in cashes in a calendar year, it automatically means it's been a great, profitable year for the player
But Negreanu's books prove that sometimes, it's not always the case, especially with all the super high rollers playing the circuit.
The Canadian poker pro who is considered one of the best poker players of all time is very positive that he can turn things around in 2018 and has set some loft goals for himself. In 2018, he hopes to achieve the following goals. Negreanu wants to keep the top spot on the all-time money list, make more than $40 million in live earnings, hit 115 WSOP cashes or if he cannot do that then he wants to close the gap on Phil Hellmuth.
Some of his other goals for this year include finishing in the top 30 of the Global Poker Index, make it to the final table at the SHRB (Super High Roller Bowl) or One Drop, win another WSOP bracelet, win a Poker Masters or US Poker Open and end the year with a profit of $2 million. The Poker Hall of Famer has also set himself a goal of devoting 120 hours to poker study.