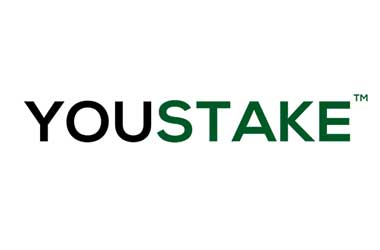 Poker players will be happy to learn that poker action-selling website YouStake is back online after investigations were completed and the company's name was cleared by the US Securities and Exchange Commission (SEC).
According to a court document, the SEC has officially halted its investigation of YouStake as of December 18, 2017. The probe started back in April 2017 when the SEC issued subpoenas to YouStake and its CEO Frank DeGeorge and launched an investigation.
The SEC conducted an examination of the YouStake system to find out whether the company might be in violation of federal law through selling unregulated securities.
The investigations had a negative impact on YouStake who had to shut down their website during course of the investigation. Because of SEC's lack of action, the company struck back with a lawsuit to seek declaratory judgment regarding the legality of their poker-staking arrangements.
YouStake Inc.
According to the lawsuit filed by YouStake in July 2017, the action selling platform did not breach any legal protocols as did not own any portion in any individual stake and only made money via processing fees collected through each processed transaction. YouStake also confirmed that they had even filed necessary paperwork in 2017 with the SEC and the Financial Industry Regulatory Authority ("FINRA") to operate as a crowd-sourcing portal.
FINRA advised YouStake to withdraw this application, stating that their staking activity business is not under the sale of securities. Due to this, they did not fall under the jurisdiction of FINRA and no paperwork was required to be filed by them. This is primarily what brought confusion to YouStake, prompting them to file the lawsuit. While FINRA has dismissed their business as a securities selling model, the SEC continued to probe the company and its legality.
Selling action has been popular in the poker world for years and several platforms have been facilitating the buying and selling of stakes between players and associations since 2008. YouStake entered the market in 2013 and has been monitored by the SEC after it embarked on a four-month- long accelerator program by venture-capital group 500 Startups in 2016. The program was to boost the company's search for additional capital.
After more than half a year of legal battle in court, the SEC has finally withdrawn its investigations of YouStake.
In a statement, the SEC said,
The SEC is not contending that the business model of YouStake involves the sale and/or exchange of securities. Based on the information we have as of this date, we do not intend to recommend an enforcement action by the Commission against YouStake.
YouStake has since dropped its lawsuit against SEC.