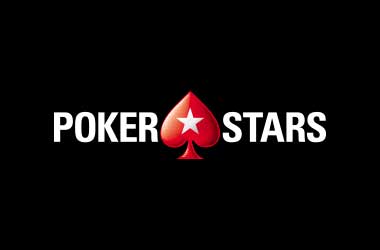 PokerStars has been hosting the popular the Turbo Championship of Online Poker (TCOOP) for six years now. It has become a great favorite among online poker players who like the faster structure of events held under this online tournament which takes place every year in January.
PokerStars recently announced that they won't be offering any TCOOP titles anymore. This is because they are rebranding the popular event into the 'Turbo Series' while pushing it a month back into February.
The new Turbo Series has been tentatively set for February 18 to March 4.
Turbo events are a popular variant in online poker circles. 'Turbo' refers to the faster-than-normal increase in the blinds and antes. The result is a shorter game overall, which is a good thing for many online players. The usual Turbo game on PokerStars has five-minute levels, which is fast paced for a poker game. A lot of poker tournament series have one or two turbo events on their schedule, but what made TCOOP special was that it offered all turbo events with high guarantees and really fast blind increases.
The first TCOOP had a $10 million guaranteed prize pool spread out over 50 events. The online tournament turned out to be a massive success as it gave out $19 million in total prizes. The follow-up TCOOP managed to rise to even greater heights with $24 million being given out. Since then, the TCOOP has never gone below $15 million mark in its guaranteed prize pool.
Interestingly, TCOOP formed the third part of the Championship of Online Poker series being offered by PokerStars. The others are the World Championship of Online Poker, which is usually held later in the year and the Spring Championship of Online Poker which is held in May. These three online championship tournament series are a favorite of many online poker players, with some of them even attempting a triple COOP, which requires them to win a title from each of the three events.
The TCOOP Main Event has also seen some pretty big winners. The inaugural champion David 'betudontbet' Emmons managed to win $382,855. The biggest winner for the TCOOP main event was last year's champion, maxv2, who walked away with $489,076. This is thanks to the increased buy-in from $700 to $1000 which helped generate a noticeably bigger pot.
PokerStars explained the move and rebranding were due to the increased competition in the late-January time slot. The usual TCOOP schedule is now crowded with other tournament series like the 888 XL Blizzard, Powerfest from partypoker and the Winamax Series 20. The move will place the Turbo series in early February which has a less-crowded online poker schedule.