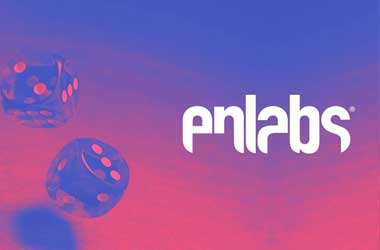 The permanent shutdown of one of the world's longest-established online poker networks, Microgaming Poker Network (MPN), led to operator migrations as several skins originally running under the network were forced to look for a new home. But the latest operator to announce a transition is not related to MPN.
Enlabs AB is leaving GG Network to join Playtech-owned iPoker.
The Swedish online gambling group made the announcement in a press release this week, but it did not go into detail as to why it decided to transfer to another poker supplier.
Online poker is a fast-growing product on Enlab's diverse gaming portfolio, making them the top choice for real money online poker players in the Baltic region.
A Better Poker Experience for Enlabs Players
Maksims Gorbacs, Head of Poker at Enlabs, said it has always been their mission to provide their customers with "stable and high quality products", and the company is confident that iPoker will help them achieve that goal. iPoker's strong network liquidity will help Enlabs attract a larger player pool, while existing players will now be given access to iPoker's innovative features that will ultimately elevate their poker experience.
While the main reason for the shift remains unclear, Enlabs did mention that they wanted to provide a "better" poker experience to their players, highlighting iPoker's fair, safe, and enjoyable gaming environment that benefits both the recreational players and experienced pros.
Enlabs CEO and Group President George Ustinov said they're delighted to work with a reputable company that provides world-leading entertainment and which has also built strong ties with well-regarded, regulated partners that share the same value as Enlabs.
Expanded Offerings
The migration, which will be completed this summer, will also see Enlabs add Playtech's online casino and live casino products to their offerings. As part of the new partnership, iPoker's features will also be integrated in Enlabs' flagship brands Optibet and Bestpoker.
Enlabs is licensed in multiple jurisdictions, with more than 200 employees spread across seven offices in Malta, Riga, Tallinn, Stockholm, Minsk, Vilnius, and Marbella. The company manages brands for poker, online casino, sports book, and bingo. It's currently offering online poker via the GG Network, but it's understood the partnership will be officially terminated once the transition to iPoker is fully completed.
Playtech's iPoker will become the new home of several skins formerly connected with MPN, including Grosvenor Poker. Russian online poker room Red Star Poker already migrated to the network prior to MPN's closure on May 19.