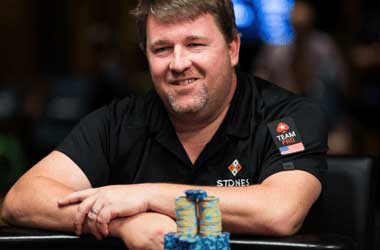 The game of poker is growing at a rapid pace as players from all over the world are trying their hand at online and live poker games in an effort to make money and see if they can carve out a new career as a professional poker player. However the global poker industry has become extremely competitive and it takes a lot of skill for a poker player to make a living.
This is one of the reasons why it becomes essential for new poker players to get a strong foundation in the game of poker and develop a robust poker strategy. Amateur poker players will be happy to know that they now have the opportunity to be coached directly by the 2003 World Series of Poker (WSOP) Main Event Champion Chris Moneymaker.
Moneymaker has been credited for being one of the key players to have changed the image of poker. His 2003 WSOP Main Event was a game changer because Moneymaker was the first poker player to quality for the WSOP Main Event via an online poker game. He became a millionaire overnight and since then has become a full time poker player. He has accumulated over $3.7 million in career prize money and continues to be one of the biggest names on the global poker circuit.
pokernewsdotcom
Chris Moneymaker is now offering coaching sessions for beginners and shares his strategies when it comes to playing basic poker. This is a great foundation for beginners or amateurs who are just starting to learn the popular card game. Because he's been teaching poker at poker camps and in other settings, he has developed various methods for assisting those who are completely new to poker not only to learn the rules of the game but also to develop solid fundamentals in basic poker strategy.
Moneymaker encourages players to develop a strong foundation and focuses on the basics (like the order of play or blinds and antes). He says playing 'fake hands' face-up is an excellent method for newbies to learn the ropes of poker from the ground up.
In a statement, Moneymaker said
I always look at is as once you start playing this game, you're probably going to be playing it for a long time. It's not like this is some bad thing to learn or something hard thing to learn — it's actually a very easy game to learn. It's hard to master, but I can teach someone how to play in a couple of hours and they can go sit down and do okay