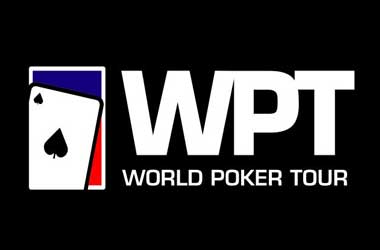 World Poker Tour (WPT)'s Five Diamond World Poker Classic festival is currently taking place at the Bellagio in Las Vegas, Nevada. The highlight of this tournament is its $10,400 Main Event and poker players from all over the country are expected to arrive as there will be millions in guaranteed prize money to be won.
This year, the structure for the WPT Five Diamond Main Event has escalated into a Twitter debate in the poker community. Before the Five Diamond Classic festival started, a poll was put out by American poker pro Allen Kessler on Twitter to get player feedback on whether they were in favour of the current unlimited entry system for the Main Event.
This WPT event is very special to the company because it was the first event launched by the WPT in 2002. Over the years, the WPT Five Diamond has turned into one of the biggest poker events where top pro players all over the world register to battle it out for the Main Event. The WPT Five Diamond Main Event has adopted a structure that allows poker players an unlimited number of re-entries into the event. This structure has been utilized by WPT since the WPT Five Diamond started, to be able to pool a larger amount of money for the guaranteed prize pool.
The poll surveyed whether the players wanted a freezeout (one entry only), one re-entry, or unlimited entry for the Main Event. The results of the poll found that 50 percent wanted a freezout system for the Five Diamond Main Event, while 39 percent wanted a re-entry structure and only 11 percent were actually in favour of the current unlimited entry scheme. Kessler was able to get 623 people to take his survey.
Allen Kessler, also known for his nickname 'The Chainsaw' has been playing professional poker since 2001. While Kessler has yet to bag a World Series of Poker (WSOP) bracelet or a WPT title, he has had over 50 cashouts at the WSOP and has accumulated more than $3.5 million in prize money.
Kessler called on the WPT and Bellagio to change the structure of their re-entry system. In his tweet, he said
Allowing unlimited re-entry caters to 20 or 30 hi roller specialists with unlimited resources. It may seem like this policy creates more revenue for the house, but I truly believe capping at 1 re-entry will get the same if not higher attendance.
My plea to @BellagioPoker to make @wpt $10k 5 diamond single reentry. Check out the poll and my arguments in attached pictures. Please "like" and retweet if you agree. pic.twitter.com/VbbBjxIyG6

— Allen Kessler (@AllenKessler) November 30, 2017
The WPT Five Diamond Main Event will proceed as per its usual structure but tournament organizers might consider Kessler's poll for the 2018 edition.