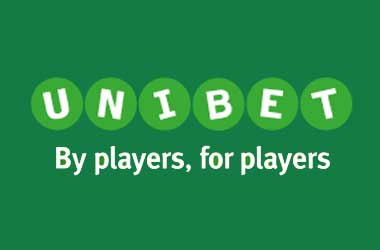 Unibet has removed its highest-stakes cash games from its poker client. The online poker operator stated that it made this decision in order to protect the sites ecology.
When Unibet poker re-launched in 2014 it had games with a max buy-in of €400 allowed for Omaha and Texas Hold'Em games.
Unibet poker then decided to add PL800 and NL800 in March 2017. However, it has since made the decision that these games might not be suited for its website at the present time.
In a statement, David Pomroy, Head of Poker at Unibet said
Our main priority has always been to safeguard the ecology of our site as everything we do is ultimately built on that foundation. The addition of NL800 and PL800 had contributed to short-handed games and slightly faster loss rates of recreational players at our higher stakes. Although the situation was by no means critical, we decided it was best to act on that trend sooner rather than later
The promo that Pomroy is referring to is 'Winter Bootcamp', which is a high-stakes race that runs till January 31, 2018 where players compete against each other for €40,000. The prize is to be divided among those who play the cash games of NL/PL200 and NL/PL400 during the promo period. The promo is currently in its 5th week out of a total of 8 weeks.
The top 30 players featured on the weekly leaderboard are supposed to split €10,000 while the winner and finisher acquire the highest cash out of €1,000. The competitors earn points for completing various goals like winning 3 pots in the PLO cash game, losing with aces at showdown, reaching the flop in 2 consecutive hands, playing at least 2 tables at the same time, being dealt seven-deuce, and being dealt a straight flush. Players can even earn points for losing €100 or more as a consolation prize of sorts.
Pomroy also pointed out that Unibet hasn't abandoned or forgotten its players who are into high-stakes gambling. This is why the company is launching a new promotion moving forward that will be apt for high stake poker players. The poker operator is also looking at restoring PL800 and NL800 later on after the company receives enough of a stable support structure to allow such highest stakes games to make a better fit into the site ecology.