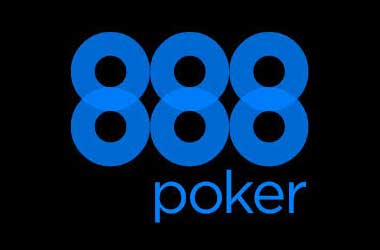 888 Holdings, a UK-based online gambling operator started the New Year on a positive note by announcing that its subsidiary 888poker had launched an Italian facing poker room under its new site 888Poker.it
This was not a surprise since 888 Holdings CEO Itai Freiberger announced in 2017 that the company had plans to launch an Italian facing poker room in 2018. 888Holdings made its intentions clear regarding its intention to launch operations in Italy after Spain, France, Italy, and Portugal announced in July 2017 that they would be moving towards shared liquidity when it comes to poker player pools. The move was supposed to help revitalize the European online poker market.
888 Holdings already has a presence in Italy with its sportsbook and casino websites. The UK gambling operator has an edge over its competitors because it is already familiar with dealing with the Italian gaming regulator and complying with gaming regulations in the country. This made it a lot easier for 888poker to integrate its poker room and launch operations. 888poker which is the second largest online poker website in the world will look to capitalize on the European shared liquidity agreement and expand its presence in Europe.
Italian players can now access the 888Poker.it client via their desktop or they can also download the mobile app and gain access. The 888poker mobile app is available for both iOS and Android mobile operating systems. 888 Holdings is promoting the launch with a variety of welcome bonuses that will greet new Italian poker players. Additionally, there is a media blitz in the Italian print and broadcast media featuring the tagline: "Il Gioco inizia adesso! (Let the games begin!)"
888poker will have a market advantage in Italy when compared to other online poker operators out there because it looks like it is going to take a lot of time before Italy takes steps to fulfill its commitment towards the shared poker liquidity program.
Italy's progress towards shared liquidity has been delayed because of political considerations. Italian Democratic Party Senator Franco Mirabelli objected to the plans for shared liquidity and immediately requested for intervention from the Minister of Economy and Finance Pier Carlo Padoan to stop the plan. Mirabelli's main objections are based on the possibility of money laundering and that it could potentially lessen the legal protections of Italian poker players. With Italy's general election slated for March, many people expect that the liquidity issue will not be resolved until it is over.