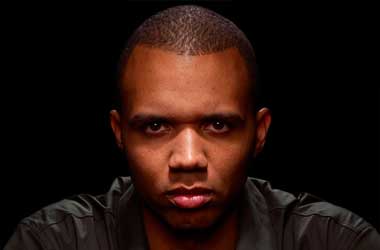 Phil Ivey was really upset once he learned that his 2019 World Series of Poker (WSOP) winnings of $124,410 was put on hold as part of his ongoing legal battle with Atlantic City's Borgata Casino. Phil Ivey's legal team has launched an appeal to recoup the poker pro's winnings.
Ivey's lawyers are now contesting that the fact that non-payment of his WSOP winnings was unlawful, and that Borgata lawyer Jeremy Klausner, who initiated the issuance of the writ of execution against the American poker pro is not licensed in Nevada.
They argued that while Klausner could have partnered with a licensed counsel in the state as required by law but he failed to do that, and therefore the decision to freeze Ivey's funds violated Nevada law and should be reversed.
Ivey's lawyers also asserted that Ivey had an existing backing deal when he played at the WSOP, which means that a huge chunk of his winnings belong to his backers who are poker pros Illya Trincher and Dan Cates. In a court filing in Nevada, Ivey's side requested that the Writ of Execution be quashed and the ruling reversed so that Ivey's funds could be released.
NJ Agencies Criticized For Failing to Act on Ivey Case
Meanwhile, legal proceedings recently resumed in New Jersey, with both parties for Ivey and the Borgata appearing before the Third Circuit Court of Appeals. While initial details of the proceedings are yet to be released, it's understood the spotlight has now been placed on two gaming agencies in the state which allegedly failed to provide a ruling on the case.
The New Jersey Division of Gaming Enforcement and the Casino Control Commission have been requested to provide briefs about the case but neither of the two filed anything substantial that would help set the direction of the case. It remains unclear whether the agencies' decision to leave everything up to the courts would favour Ivey or Borgata but their stance did not go down well with presiding Judge Marjorie Rendell.
The way things are at the moment, it appears that Phil Ivey could finally be gaining an edge in this case which stems back to 2011 when Ivey and his partner Kelly Sun used a technique known as "edge-sorting" at the Borgata to win more than $10 million.