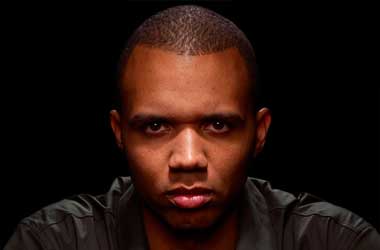 Poker legend Phil Ivey has made his next move in the lengthy legal battle that is ongoing between him and Borgata Hotel Casino & Spa in Atlantic City, New Jersey. Earlier this week Ivey submitted a filing asking a federal judge to rule in favour of Borgata.
This doesn't mean that the Ivey is accepting defeat in the case. Ivey is in fact requesting the judge to issue the Final Judgement so that he can take the case to the Third Circuit court and appeal the ruling there. The filing from Ivey comes after the judge ruled that Ivey must return the $10 million he had won in the Atlantic City casino in 2012.
The casino claims that the winnings arise from the illegal use of the edge-sorting technique by Ivey and a fellow poker player Cheng Yin Sun during four separate sessions of baccarat and carp. The judge agreed to Borgata's charge stating that Ivey and Sun had breached the contract they had with the casino.
According to a media report, by getting a record of the judge's ruling in their filing, Ivey's lawyers will be able to make an attempt to get a stay on the execution of the order to return the winnings. Through this Ivey will be able to skip the process of having to send in the $10 million to the escrow immediately.
One issue that could hamper this is the pending claims between the Borgata and the playing card manufacturer Gemaco which are yet to be settled. According to the motion filed by Ivey's lawyers, although the judge had dismissed the case brought by Borgata against Gemaco as well as Gemaco's counter-suit, the non-finalized judgement had been issued to allow the parties involved to take any further action they want in the case.
In the filing Ivey has asked the judge to exclude those claims from the final judgement in his case. His lawyers will make a request for the dismissal of the claims under a Federal Rule of Civil Procedure with respect to Judgement on Multiple Claims or Parties.
The filing will also be appealing the case on basis of time limitation rules for Borgata's claims. According to the lawyers, the casino took two years to file a civil complaint against Ivey and Sun which is longer than that allowed under New Jersey contract law applicable in such cases. The judge has dismissed other additional charges such as fraud and racketeering which have longer limitation periods.