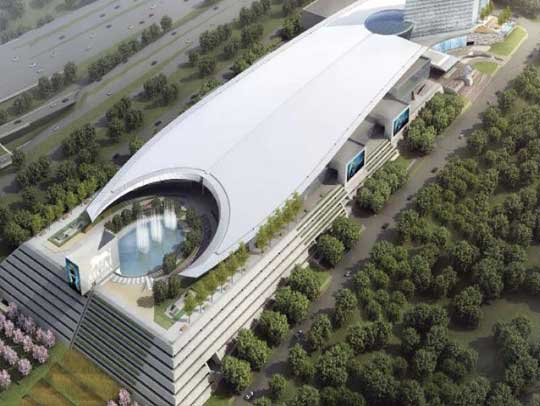 The response from players to the new poker room at the MGM National Harbor Casino in Maryland has been very positive according to poker room manager Johnny Grooms.
The casino which opened in early December offers 39 gaming tables in a market that has currently 85 tables spread across three other casinos. For the three weeks it was open in December, the latest data from the state shows that the MGM National Harbor's poker room netted $1.4 million in revenue.
Grooms said that the poker room was catering to an under-served market ranging from Southern D.C. to Northern Virginia and North Carolina which has resulted in the high levels of visitation and wait-lists for low stake games like $1-$3 no-limit hold'em cash.
WWLP-22News
In a statement Grooms said,
There's been lots of volume. We opened to a heavy crowd and in my best experience, every day it's been like the opening weekend of a major tournament.We are either at capacity or near capacity most days, and we are regularly getting 100-150 name waiting lists for some games. It's been incredibly high volume.
Grooms said that the casino team was managing wait-lists with constant communication and suggestions to try out other offerings like slots or the restaurants within the complex. He said that the focus was on promoting the entire resort experience. According to Grooms the size of the poker room was designed taking into account profitability and balance between other gaming offerings in the casino, player experience and the market capacity. He pointed out that the poker room was spacious and could hold five or six more tables but as that would reduce comfort levels it wasn't acceptable.
He observed that the most successful games for room were 10-$25 pot-limit Omaha and no-limit, running now almost every day as well as limit games such as the $10-$20 limit. In higher limits the $60-$120 limit game has been most popular. Grooms stated that he was optimistic that the state's poker market would grow in 2017 despite being flat in the previous year. In line with trends from the opening month, Grooms said that the expectation was that a lot of casual players would come in to play the $4-$8 limit hold'em or $1-$3 no-limit hold'em.
Grooms also said that another reason for such optimism was because the casino was located in an affluent market. The D.C. tristate area has one of the highest median household income in the country which translates into people having a preference for deeper play in poker games.