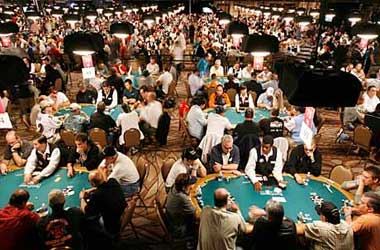 A UK court has levied penalties of over £32,000 in fines and legal costs on two individuals for running illegal poker tournaments in the gambling den of a pool bar in London. The two had pleaded guilty to the charges.
Nicholas Clark and Luke Flack ran illegal poker tournaments six times a week in the Pool Bar Private Members Club located in Cambridge Road, offering prizes up to £50,000. The duo had been running these underground poker tournaments for well over a year even though they did not have a license to do so. The authorities in the U.K raided the premises in December 2014 which revealed the existence ofa member-only poker club.
Both the accused plead guilty of the charges filed against them for violating Section 37 of the Gambling Act 2005 in UK, which included concealing, disguising or removing criminal property and misusing property for conducting illegal poker games.
Presiding judge, Judge Judith Coello of the Kingston Crown Court fined them both £29,000 which is to be paid to the Kingston Council. The judge additionally ordered Clark to pay £2,300 as fine and Flack to pay a fine of £1,000.
In a statement, Jan Gransden, the Group Manager Enforcement for the Kingston and Sutton Shared Environment Service said,
Kingston Council does not tolerate any form of illegal trading. We will always take a hard line on any illegal trading and will push for strong penalties, the revoking of licenses and closing down of premises. We hope this prosecution sends a clear message to those in the community who chose to carry out illegal gambling, or any illegal trading, within Kingston.
Paul Evans, the Head of Legal Services at the South London Legal Partnership which represented the Kingston Council said that the defendants had tried to portray the Pool Bar as a genuine private members club but it was a sham operation. The club was in fact a commercial business that was designed to benefit the individuals rather than the members. He added that the Judge had termed the offence a serious one.
Evans further stated that such contravention of the country's rules and regulations meant that vulnerable people who played in such locations were denied the protection of the law.
Jamie Kirkpatrick and David Thompson who are the managers of the club admitted to the unauthorized use of theproperty for illegal activity but both of them received leniency from the judge in the matter. They were both let off with formal cautions instead of fines.