The thriving poker scene in Portland,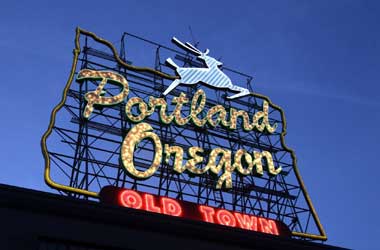 USA might soon see curbs placed on it after increasing publicity is highlighting the fact that city's poker clubs are violating city and state laws.
Portland has multiple clubs where poker games are hosted on a regular basis with buy-ins as low as $1-$2. These clubs prove to be a great training ground for dedicated players looking to gain practice and build a hefty bankroll before heading to Las Vegas or Los Angeles where the bigger casinos are.
The guaranteed weekly tournament schedules offered by some of Portland's poker clubs have amounted to almost a third of the weekly guarantees offered by the Venetian Casino in Las Vegas. Three Portland clubs were in fact said to be operating large scale events with $100,000 guarantees just weeks before the start of the 2016 WSOP.
Lisa Meredith is one of the players from Portland who has made it big. A regular at the city's poker club she won the Millionaire Maker at the 2016 World Series of Poker tournament, taking home prize winnings of $500,000.
According to current gaming regulations in the city, poker clubs must be social in nature and not make money on hosting poker games. The entrance fee cannot exceed $5 – $15 and must be used towards the prize pool. The dealers for these games must be working in a voluntary capacity and cannot be paid. Given the city's restrictions around poker, a large majority of these poker clubs have been breaking both local and state law to make their poker games attractive and appealing to poker players.
Oregon and Portland do not have stringent regulations in place to oversee what takes place at these poker clubs and as a result a number of these poker venues violate these laws and get away with it.
In a statement, David Long a regular poker player in the city said
From a player's perspective, [Portland] is the best value in poker anywhere. No rake. No juice. A single daily cover charge for a day's worth of tournaments and cash games. However, this value largely exists at the expense of 'volunteer' dealers who subsist on tips. Players never really questioned, or didn't realize, how this could be.
There have been a number of dealers and players in Portland who have expressed their concerns publicly and brought Portland's poker scene into the limelight and the scrutiny of the authorities. There have also been complaints raised this year against certain clubs and the authorities have promised to crackdown on such clubs.
The City of Portland sent out letters in July pointing out the applicable regulations for poker games within the city limits and asked the clubs to follow these rules and have indicated that there will be a tightening of regulations very shortly to clean up the illegal poker scene.