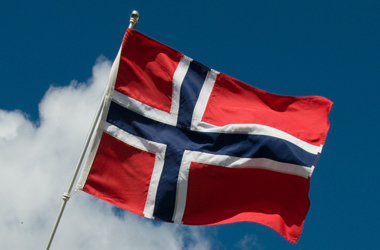 The Norwegian Gaming Authority (NGA) has found international gaming brands using illegal poker clubs to promote online poker months after they tightened rules on accessing online gambling sites.
Poker continues to be a tricky subject in Norway, since commercial poker games cannot be run unless sanctioned by the state. Private poker games can only be organized when the money used does not exceed 1,000 kroner ($122.57).
Currently, state-owned Norsk Tipping monopolizes the legal gambling scene in Norway, providing lotteries, sports betting, and a selection of slot games.
Norsk Tipping does not offer online poker, and money made by the company goes towards charitable activities and causes.
In April, the government of Norway announced further restrictions on gambling, which essentially banned online poker from the country.
The new mandate which had stringent restrictions was implemented in May and includes: blocking of IP addresses of offshore iGaming operators, additional restrictions on gambling advertising, and increasing the power of the Norwegian Gaming and Foundation Authority (Lotteri og Stiftelsestilsynet or Lotteritilsynet) to impose fines for violations and monitor banking operations related to foreign operators. Currently, all types of gambling and lottery-related promotions are not permitted unless given permission by the local government.
Offshore Providers Try to Exploit Loopholes
Despite the stricter online gambling regulations in place, offshore gambling operators are still trying to enter the Norwegian scene. Lotteritilsynet found that certain clubs have been filled with logos of foreign gaming companies. The logos have been found to adorn poker tables and playing card boxes, which is considered an indirect type of promotion.
In a statement, Monica Alisoy Kjelsnes, senior advisor in Lotteritilsynet said
Use of logos of foreign gaming companies is illegal in Norway, no matter what kind of agreement is behind it. Generally we can say that both so-called affiliates and the gaming companies can be responsible
Lotteritilsynet will start asking these clubs to take down the logos. If the club refuses to comply with the request, then Lotteritilsynet said they are willing to use police force if necessary. As Norway continues to close itself from foreign online gambling operators, many operators and players believe that Norsk Tipping's monopoly violates the EU Commission's Treaty for European Union (TFEU), which mandates a common market for goods and services across all EU member countries.
Recently, Switzerland was the first to yield to the EU Commission's call to open their country to foreign gambling operators. Currently, the EU Commission is also going after other European countries like Netherlands, Lithuania, Greece and Romania who have imposed restrictions on offshore gaming operators.