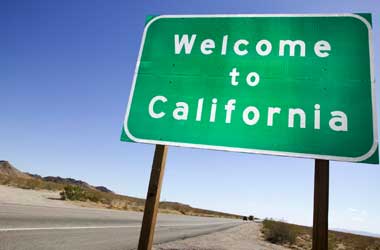 A fresh legislative attempt is being made to push through an online poker bill in California. Sponsored by Assemblyman Reginald Jones-Sawyer, the bill will reignite the long-standing debate surrounding the legalization of online poker in the state.
This is the lawmaker's third attempt as he has previously proposed similar bills in 2014 and 2015.
The new bill, AB 1677 also known as the "Internet Poker Consumer Protection Act" has been created along the same lines as earlier versions and contains similar provisions for regulating the industry in the state.
Under AB 1677, interested operators can apply for licenses that will be valid for seven years for a one-time fee of $12.5 million which will go towards the state's General Fund. The bill also allows only those aged 21 or above to engage in iGaming.
The issues facing the bill's passage relate to the suitability clause, the industry's impact on the local horse racing industry and the taxation structure. Assemblyman Adam Gray the sponsor of a poker bill last year had come to an agreement with the horse racing industry which removed their objections. The agreement made provision for the first $60 million received from the industry through gaming taxes and licensing fees each year to be given to the racing industry.
This year's bill has a similar provision but with a minor tweak under which 95 percent of the first $60 million collected would be sent to the racing industry, while the remaining 5 percent goes towards state's coffers. The bill also has a new feature which allows race tracks to operate as a service provider but it would need to share 50 percent of revenue gained with the gaming operator.
However the issue of suitability continues to remain the biggest hurdle. Last year's bill failed after facing strong opposition from a tribal group on this clause.
The Pechanga Coalition which comprises a range of Native American tribes has stated that as a bad actor PokerStars cannot be allowed to enter the Californian market. The Coalition rejected several proposals by Gray including hefty fines being levied on PokerStars, pointing out that PokerStars had an unfair advantage which must be eliminated.
AB 1677 has proposed that determining the suitability of operators should be left to gaming regulators. It states that the department would decide on a case-by- case basis if an operator is suitable for awarding a license. Industry observers feel that this is unlikely to satisfy the opposing coalition and this bill will also be rejected by them.