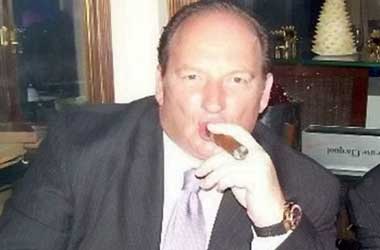 The gambling industry is targeted by petty criminals and crime syndicates around the world and many of these criminals and their scams go undetected for years. Multi-millionaire Nigel Goldman made a name for himself in the poker world not so much for his accomplishments as a poker player but more as a poker writer. His two biggest selling books include 'Make a Million from Online Poker' and 'High Stakes: How I Blew £14 million'.
Goldman was recently arrested in the United Kingdom on allegations of running a Ponzi scheme via eBay and tricking a number of unsuspecting customers into buying 'rare coins' that were never delivered to the customers after payment was made. This elaborate coin scam was conducted mostly in Spain and now Spanish authorities are now looking to see if they can extradite Goldman to Spain for trial.
Goldman who has a gift of being a smooth talker managed to convince a number of expats in Spain to part with huge amounts of money in exchange for receiving rare coins which had a high return on investment. When he failed to deliver on his promises and customer complaints started reaching the Spanish police, Goldman decided to make a quick move for the UK and went undercover.
He had a name change and started going by the name of Howard Del Monte and traded in his usual red Ferrari for a car that was a lot less obvious and tried to keep a low profile. After a lot of investigation, the authorities finally discovered Goldman holed up in a small town in the UK.
Goldman has stated that he never had any intention of cheating people and blames it on the brokers he associated with who were part of the Ponzi scheme. Goldman also states that he is now scared for his life as he believes that someone it out to kill him for his actions and a hit has been put on him.
Goldman is being prosecuted by Lawbird solicitors and one of their representatives Senõr Flores is not surprised by the allegations and charges raised against Goldman. In a statement, Senõr Flores said
The man is a pathological swindler. He is narcissistic, incredibly vain, pompous and a criminal. All those things come together.
The 58 year old native from Birmingham will now have to face the Reading Crown Court on the 8th of Jan 2016 to see how what kind of sentence he will receive.