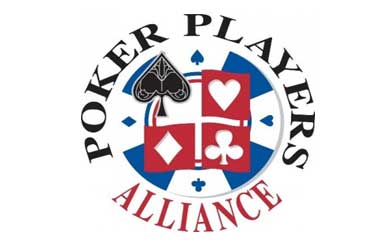 With a new administration led by President-elect Donald Trump set to take office next month, the online poker industry in United States is planning to continue pushing for legalization of online poker.
Several observers fear that that the presence of Vice President-elect Mike Pence in the new government is likely to give a boost to anti-online gambling efforts led by casino tycoon Sheldon Adelson. The industry lobbying group, Poker Players Alliance is however gearing up to tackle the looming challenges.
In a statement , John Pappas, PPA Executive Director said,
Our focus for 2017 will be to expand on the growing support for internet poker. The PPA will continue to fight for poker on the state and federal level. In a state like Massachusetts, our role will be educational, to get state lawmakers engaged and interested. At the federal level, we will once again be playing defense. We are already laying the groundwork to defeat RAWA or any effort to upend the ability of states to regulate iGaming.
Pappas pointed out that in 2016 several states had shown strong support for legalizing poker, which he said was a major victory considering the contentious history of the game. He said that Poker Players Alliance would be on the offensive in states like Pennsylvania, Michigan and New York, where there has been significant progress towards introducing a successful online poker legislation.
Judah Rosenstein, PPA State Director for Pennsylvania stated that the PPA and other supporters had worked hard throughout 2016 to reach a position where there was reasonable expectation that the state will legalize online poker in 2017. He emphasized that he will follow through with his commitment to bring attention to critical issues that need addressing.
In the state of California where the poker legislation has hit a roadblock over the bad actor clause, Steve Miller, PPA State Director for California said that unless the Native American tribes, that have put out major demands to block out bad actors from the market work together to remove their differences, it was very unlikely for the online poker bill to succeed in 2017. He however highlighted that major progress was made last year in bringing together the horse racing industry, the brick-and-mortar casinos, cardrooms, as well as a few of the tribes.
Top poker pro Jason Somerville who is a PokerStars ambassador and a PPA supporter has stated that he is optimistic that in 2017 the states of Pennsylvania, Michigan, California, and New York will clear a poker bill perhaps with some pressure from local citizens and state businesses.