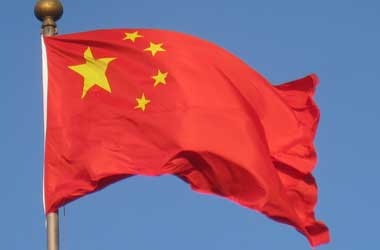 China has made its stance very clear on land based gambling and online gambling. The Chinese government wants no gambling activities to be offered in Mainland China and has cracked down on gambling related activities on numerous occasions.
However the tough stance taken by Beijing has not stopped gambling operators from continuing to target Chinese nationals as they have a reputation of being big spenders and has a strong pull towards gambling on multiple casino games.
The latest attempt to clean up gambling operations in China comes via a crackdown on mobile poker apps.
A number of poker operators have developed innovative apps and offer online casino games such as poker which enable Chinese nationals to play real money games while on the move. These mobile gambling apps usually collect a percentage of a player's winnings and some of these apps end up making millions of yuan.
The two biggest mobile poker apps that have had to shut down their apps in China are Poker King and Poker Tribe. Chinese media report that these two poker apps have a wide customer base in China and reportedly bring in more than 50 million yuan in bets per day which is more than $7 million in revenue.
The Poker King mobile platform makes it mandatory for users to top up their account with 1,000 yuan once they sign-up. Chinese players have admitted to becoming addicted to these mobile poker apps and claim they cannot stop themselves from spending money. This new clean-up from Beijing is yet another attempt to protect its citizens from being targeted by offshore gaming operators.
Offshore Gaming Operators Will Take A Hit
Poker King is licensed in the Philippines but makes a lot more money by offering mobile poker services in China. It is interesting to note that this is not the first time that Poker King has faced a shutdown in China. The poker operator initially offered services in Mainland China under the name Poker Circle and was then forced to close its operations. The operator decided to create a new name 'Poker King' and re-enter China.
Now that Poker King has been flagged, it is quite possible that the operator might take a short break and then return under a new name.
Chinese authorities have been advised to instruct banks and financial companies to keep a close watch on financial outflows to offshore gambling portals as this will enable the authorities to quickly compile a list of banned gambling platforms and blacklist them.