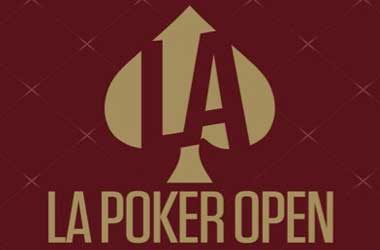 The upcoming LA Poker Open (LAPO) which runs from Nov 2-18 will feature a number of exciting events and is expected to draw poker players from all over the east coast.
The LAPO will take place at the popular Commerce Casino.
There is a great line-up of events but one that will stand out is the brand new Jacked Stack event – a brainchild of tournament directors Justin Hammer and Matt Savage.
The Jacked Stack event offers $200,000 in guarantees and will run from Nov 6 – 10.
What poker players will find interesting is that the buy-in to this newly created event is just $240. Jacked Stack will feature seven starting flights with 50,000 chips. Levels will last for 20 minutes for the first 10. Thereafter, the blind structure will increase every 30 minutes.
Matt Savage said they came up with this new event in response to the players' demand for better structures and deeper stacks by putting in 50,000 stacks with only $240 as the buy-in.
Players are allowed unlimited flights, but their biggest stack can only be carried forward to Day 2. The top 8 finishers of each field will progress to Day 2 and will play on eight-handed tables. Players who reach Day 2 more than once will get a min-cash.
Main Event
The biggest highlight will be the Main Event with a whopping $500,000 in guarantees up for grabs. The Main Event has a $1,100 buy-in with three starting flights. Satellite events with a buy-in of $175 will also run throughout the tournament – there will be up to ten $1,100 seats on offer.
This year's LA Poker Open Main Event champion goes home with the top prize and gets the chance to enter the $10,000 LA Poker Classic Main Event next year.
LAPO Schedule
Poker action at the LAPO tournament begins with the $175 buy-in No Limit Hold'em Kickoff Event which takes place on Nov 2. The event offers $50,000 in guaranteed prize pool. The Triple Stack event with guarantees of $100,000 is scheduled on Nov 3.
Players will also get the chance to take part in a number of other events throughout the tournament with affordable buy-ins, including the $120 Second Chance Blitz with $20,000 in guarantees taking place on Nov 4, the $175 Veteran's Day Combat Blitz offering $25,000 in guaranteed prize pool on Nov 11, and the No Limit Hold'em Time's Up Bounty event with a buy-in of $150 taking place on Nov 12. Please check out the LAPO website for more info.