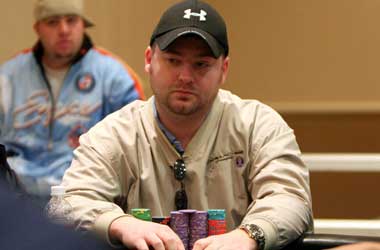 A motion to dismiss apparently filed by Mike Postle in the wake of the cheating scandal he is currently involved in has been circulating online. There are rumors floating around that Postle was the one who actually leaked his own legal documents in an attempt to gain media attention and turn things in his favor.
Postle is seeking to dismiss the multi-million civil suit against him via a March 24 court filing to the United States District Court for the Eastern District of California. In the motion, the American cash games specialist contended that there has been no valid proof that cheating took place in the livestreamed cash games he played at Stones Gambling Hall.
Postle argues that plaintiffs are not able to describe any specific hand where he allegedly cheated, and no specific fraudulent conduct has been identified to prove that cheating did happen. The filing states that the particular practice of accusing a winning gambler of cheating is common among losing gamblers. This makes the whole civil suit invalid, illogical, and unfounded, according to the motion.
Doug Polk Poker
A few weeks ago, Stones Gambling Hall also filed a motion to dismiss, maintaining that their investigation into the allegations found no evidence of cheating. Stones' filing also argues that California's gambling policy prohibits any individual from recovering his or her gambling losses.
Postle's Links To Online Mag Uncovered
Postle's documents were uploaded to Rounder Life Magazine on the same day that the motion was allegedly filed to a Californian district court. This has raised some eyebrows among those following this story. Mac VerStandig, the lawyer representing the plaintiffs, found it peculiar that the motion was immediately posted to Rounder Life and no clerical stamp can be found on the documents.
It is peculiar @RounderLife has obtained Postle's motion, filed "late this afternoon." Counsel were e-mailed copies earlier today; it has not been docketed, hence no clerical stamp appearing thereupon. I'll forbear from commenting on the motion itself. https://t.co/yJXd06ydcG

— Mac VerStandig (@mac_verstandig) March 25, 2020
Kickass Poker dug deeper and found out that Postle himself indeed is connected to Rounder Life, meaning he may be the same person who uploaded the filing, which was later altered. Rounder Life has been publishing articles that seem to favor Postle in the ongoing cheating saga.
In the Rounder Life file, Postle's email was [email protected], but it was originally listed as [email protected] in a separate cope obtained by Kickass Poker.
Postle has opted to represent himself in this legal battle, but it now turns out that his filing may have been crafted by a certain Owen Hughes, an attorney in Sacramento.
Interestingly, a person of the same name has been a client of William Portanova, a criminal defense lawyer with past links to Postle. Further investigation by Kickass Poker shows that certain lines from Postle's filing may have been copied from Portanova's previous legal defense of Hughes. It may also be possible that Portanova himself was the one who crafted Postle's motion to dismiss.