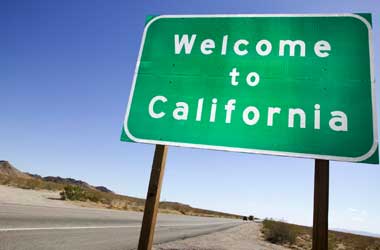 California was expected to become the fourth state to legalize online poker after Nevada, New Jersey and Delaware. Poker analysts estimated that California would legalize online poker during the early part of 2015 but based on the current status of the online poker legislation, it appears that highly unlikely that online poker would be legalized within the next few months.
One of the biggest obstacles in pushing the online poker legislation in California is due to the fact that the gaming tribes in California are yet to reach a mutual agreement on which bill they will support.
The bill passed by Assemblyman Reginald Byron Jones-Sawyer, D-Los Angeles which supports a general approach has received the support of the San Manuel Band of Mission Indians and the Morongo Band of Mission Indians. The bill passed by the Assemblyman Mike Gatto, D-Glendale is being supported by the Pechanga Band of Luiseño Indians and a number of smaller tribes.
The Morongo Band and San Manuel Band want the D-Los Angeles bill to be passed because the bill will allow online poker to cover the race track and allow them to tie up with Amaya Gaming, who control three of the biggest card rooms in California. The bill would also give businesses a clean chit in starting operations in California which is essential for Amaya Gaming, the owners of PokerStars. PokerStars was accused in 2011 for money laundering and bank fraud by the U.S. Justice Department. The ownership of PokerStars has since changed hands and PokerStars is looking to break into the U.S market.
The D-Glendale bill does not promote race track betting and does not encourage businesses with a tainted reputation. This bill has received support from a number of small tribes who do not want PokerStars to enter California and dominate the market.
In a statement, Pechanga Chairman Mark Macarro said
California voters have always had the final say on gaming expansion, and they have already rejected expansion of gaming for horse racing.
Both the D-Los Angeles bill and the D-Glendale bill require heavy investment in the form of a licensing fee that will have to be borne by gambling operations. The D-Los Angeles bill would require $10 million in fees and the D-Glendale bill required $5 million in fees. These heft licensing fees has left a number of the smaller tribes in a tough situation as they do not have the funds or the means to raise such high amounts. The tribes are currently in talks to see if they can reach an agreement.