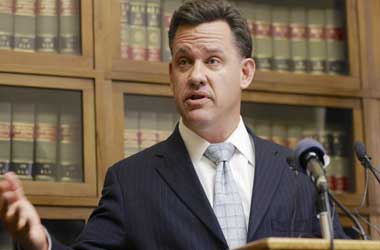 The Coalition to Stop Internet Gambling backed by business magnate Sheldon Adelson testified at a House subcommittee hearing on sports betting held on Thursday.
Representatives from the sports betting, online gambling industry and sporting leagues in the country also laid out their views on the issue.
It comes as no surprise that gambling operators are in favour of existing regulations whereas sports leagues want new federal mandates to be implemented.
The American Gaming Association, the National Football League and the Nevada Gaming Control Board also provided testimony at the hearing which lasted less than 90 minutes. The congressional committee is expected to hear from more groups in the coming months.
The Coalition emphasized the fact that legalizing online poker and casino games across America could result in money laundering, fraud and other criminal activities. Adelson is the founder of the Las Vegas Sands Corp and is personally funding the Coalition.
Adelson's lobbying group wants to restore the 1961 Wire Act that will put an end to online poker in America. Former Nebraska Attorney General Jon Bruning who represented the group at the hearing said that online poker is unconstitutional and should be banned.
Bruning compared the legalization of online poker to the legalization of marijuana and pointed out that when Colorado lifted the ban on marijuana it resulted in a flood of illegal marijuana coming in through neighboring Nebraska.
In a statement, Bruning said
States like Nebraska, and others where online gambling is not legal, have neither the resources nor the authority to protect their kids from nefarious illegal online gambling operations offering tempting games on their cell phones," he claimed. "Thus states legalizing online gambling without preventing the online gambling from being offered in Nebraska are violating our 10th Amendment right to control gambling within our borders
Bruning Argument Has Holes
Bruning only presented the Coalition's viewpoint in making his case and did not take into consideration geo-location technology which has been effective in helping states like New Jersey and Nevada keep online gambling within their state borders. He also did not classify online lottery games which are allowed in a handful of states as unconstitutional.
This is because he conveniently clubbed online lottery games as intrastate and listed online poker and sports betting as interstate. That comes across as a flawed argument as both are dependent on geo-location.