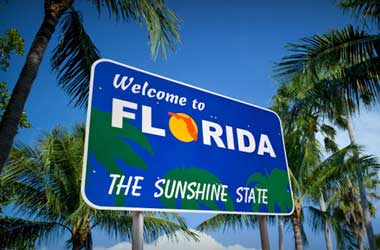 A new gaming bill in Florida if passed will permit charity organizations to hold low-stakes poker tournaments, an exemption to the existing rule that allows only tribal casinos and pari-mutuel facilities to operate cardrooms in the state.
Florida's current laws consider poker to be a game of chance and not skill resulting in charity poker tournaments falling within the definition of illegal gambling. According to the existing regulations, three elements are required to consider an event as gambling – a game of chance, presence of an entry fee and a prize. The new legislation is expected to ease this restriction and allow charity tournaments to be held.
Introduced by Rep. Representative Elizabeth Porter, the bill HB 799 aims to allow charity organizations to host tournaments to raise funds for causes. The bill would however regulate how the funds raised are utilized. If approved, the bill will come into effect on July 1 and will enable tournaments with set restrictions to be held. According to the bill, tournaments can have maximum buy-in levels of $200 and the prizepool must give out at least 40 percent to the players but not exceed 80 percent. This ensures that the charity retains a least 20 percent of the proceeds for its causes.
The bill also states that any individual involved in organizing a tournament must not be compensated and should belong to the charitable organization in question. Additionally the organizer must be a resident of the community where the organization is located. In case the bill clears it would be the first time that poker games would be allowed to be held outside of casinos or pari-mutel facilities.
Currently only home games are permitted where the total pot cannot exceed $10. Such games are allowed only in residential premises of any of the participants. Some charity organizations have been holding tournaments in the state by sidestepping the law by not charging an entry fee. Instead it becomes included into the mandated donation for the dinner.
So far legal authorities have not clamped down on such events. Florida is among the top poker markets in the United States. The state has around 30 poker rooms having over 800 tables. In comparison, Nevada has nearly 660 tables spread around 70 poker rooms.The state government is currently in a midst of negotiating a critical new gaming compact worth billions of dollars with the Seminoles, a major Native American gaming operator of the state.