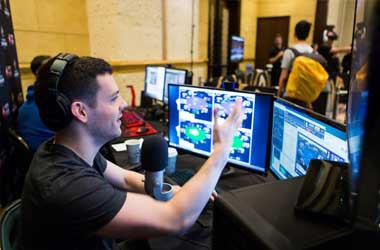 Over recent months, Twitch streamers have been bombarded by copyright notices, forcing some of them to delete their own content in order to continue using the live streaming service.
The takedown notifications are in connection with the Digital Millennium Copyright Act (DMCA), a controversial copyright law enacted by the US Government in 1998.
Some of those receiving copyright strikes are poker streamers who are left perplexed as to why they have been hit with such notices when they had not encountered similar issues in the past.
The affected streamers received an email from Twitch, advising them to take down any "unlicensed copyrighted material". Furthermore, streamers were told to "delete all" of the contents on their archive if they're not sure whether or not they infringed on a copyright. However, Twitch failed to specify which content or video had breached the DMCA.
Among those reacting to the recent wave of takedown strikes to poker streamers on Twitch is Kevin Martin, a member of GGPoker's roster of streamers and content creators called "GGSquad". Martin said his channel received an official copyright strike from Twitch which forced him to remove all of his old content. While he was able to salvage some clips, Martin said it's just heartbreaking to delete everything.
DMCA Strikes "Scary"
The former Canadian Big Brother winner, said that the platform's latest move is scaring him and all the other streamers who have been hit by DMCA takedown notices. Previously, they would play music during their streams without worrying about possible copyright infringement, but everything has changed now as content creators need to be on "high alert" if they don't want to have their respective channels banned from the live streaming platform.
Torsten "Jektiss" Brinkmann, another GGSquad member, said she has not received any takedown notice just yet, probably because she is more inclined to underground music and hasn't been playing commercial music.
The more prominent streamers on Twitch, such as Lex Veldhuis and Benjamin "Spraggy" Spragg also reported that their channels have also been flagged for copyrighted music. Veldhuis was forced to suspend his streaming for a day to deal with the issue, and said he might stop playing music during his streams as it would only put his channel at risk of being terminated. Spragg also had to wipe out more than three years of his VODs due to the takedown notice.