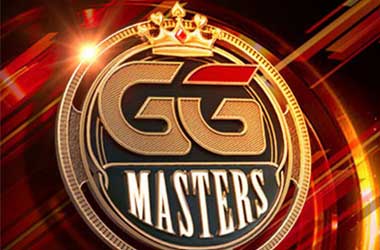 The GGMasters Player of the Year (POY) race has gotten more intense, with October's results creating major changes to the rankings. Some new names have climbed to the Top 10, and a new leader has also emerged.
Poland's Marcin Dziubdziela is now leading the pack, overtaking Canada's Carlos Villamarin who dominated the leaderboard at the beginning of October. Dziubdziela soared to the top of the rankings after recently finishing as runner-up in the GGMasters High Roller for $64,632. The event ran as part of the Bounty Hunters Series.
That performance earned Dziubdziela enough points to go straight to number 1. The tournament's winner, Russia's sp!ke, walked away with a cool $107,580 in top prize and also climbed to Number 6. Also winning a GGMasters High Roller event at the Bounty Hunters Series was Croatia's "TonyGPT". The victory catapulted them into Number 3 in the latest standings.
Andorra's Javier Gomez who goes by the handle of "dirtynude" is another new name in the Top 10. Gomez took down the GGMasters High Roller on Oct 1 to win nearly $165,000 and also secure points to climb to the fifth spot. Austria's "DerEinzahler", who was not in contention last month, also quickly moved up to Number 9 after winning the latest edition of the GGMasters High Roller for just over $164,000.
Some familiar names still in the running include Canada's Luka Donkbet (4th ), Brazil's "pfckb" (7th), Israel's "8ty4calling8" (8th), and New Zealand's David Yan (10th).
Trailing behind the current top 10 are Austria's "Ol4af_Sw1K" (11th), Brazil's Sambalele (12th), Austria's "HakunaMata4" (13th), Russia's "RNGodess" (14th) and Andorra's Andreas Stauder (15th).
Win Any GGMasters Event To Be In Contention
There are just two months left for you to make it to the Top 10 and take home amazing prizes as part of the GGMasters POY promo, so check out GGPoker now for the schedule of the remaining GGMasters events this year. Try your best to win at least one event for a chance to enjoy free entry to GGMasters tournaments throughout 2021. If you end up at Number 1, you will become a GGPoker ambassador as part of a sponsorship package worth up to $500,000.
If the buy-ins bother you, don't worry because GGPoker is running satellites 24/7 which you can enter for a fraction of the price. The GGMasters events come in three buy-in choices: $25, $150, and $1,000. The $25 buy-in event takes place daily with a guaranteed prize pool of $50,000. Both the $150 and $1,000 versions run every Sunday, guaranteeing $500,000 and $1,000,000 respectively.