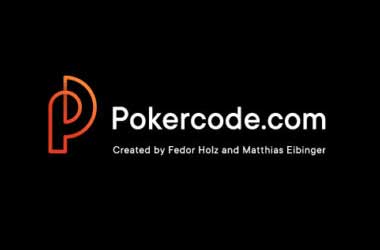 The world's top poker pros earn huge sums of money each year by winning in major tournaments which take place around the globe.
Poker grinders who play low-risk games also make a living by winning consistently, no matter how small the prize is, enabling them to build their bankroll and move to a higher level of play. In recent years, thousands of poker players from around the world have taken up poker as a full time career.
While success in poker is driven by several factors, the common denominator of a highly-profitable poker career is a mix of skills, passion, and constant practice — and this is where poker training courses play a huge role.
Poker strategy packages have become a hit these days as there has been an increased interest and willingness among aspiring poker players to invest in self-improvement, which will eventually help them up their game, become a better player and ultimately join the ranks of the best in the world. This was what inspired Fedor Holz and Matthias Eibinger to develop a brand-new training package which they said will benefit GTO (game-theory optimal) players.
Pokercode covers everything you need to know about poker, starting from the basics to the most complicated topics. For just $1,549, you will have full access to 60 extensive poker lectures covering both live and online play, as well as videos that will help you hone your skills, most especially in no-limit hold'em.
Pokercode by Fedor Holz
Gain Knowledge From Two Top Poker Pros
So what makes this new training package a stand-out? Instead of gaining knowledge from only one teacher, with Pokercode you have two credible, highly-successful mentors with impressive poker resumes guiding you all the way.
Fedor Holz currently ranks 7th on Hendon Mob's All-Time Money List with more than $32 million in total live tournament winnings. His great run in 2016 contributed to his massive success. The German poker pro ended up winning $16.7 million within a span of just 11 months when he was just 23 years old.
Eibinger's accomplishments are also really impressive. He is at the top of Austria's All-Time Money List with almost $8 million in live winnings under his name. Both players are GTO experts, excelling in GTO-level poker for the past few years.
Think of Pokercode as a package filled with the best off Holz and Eibinger's in-depth knowledge and extensive experience in the game. To find out more information, check out the Pokercode website.