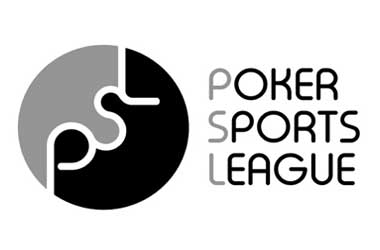 A plethora of sports leagues have sprung up in India seeking to popularize a sport by repackaging and presenting it in an exciting format. What started off with Cricket and saw major success, has now spread to Kabaddi, hockey, football and wrestling among others.
The latest to join this list is poker. Amit Burman vice chairman of Dabur has partnered with Anuj Gupta, the founder of India's top poker site Adda52. com and Pranav Bagai, the founder of tournament series India Poker Legend to create Poker Sports League (PSL).
The Poker Sports League aims to popularize the game of poker in India and reach a wider audience. The PSL will have 12 teams battling for the grand prize of Rs 3.36 crore. Burman said that poker was chosen as it is a popular mind sport that has gained acceptance in India in the past few years.
In a statement, Amit Burman said,
We have already got 7 franchise owners signed within one month of sharing the plan. Talks for five more are on an advanced level. These franchise owners will be spending between Rs 70-80 crore over the next 10 years.
Although luck plays a role, Burman stated that poker involves a lot of skill in addition to requiring knowledge of mathematics, probability among other things. He also pointed out that the game was being recognized by International Mind Sports association along with Chess and Bridge.
The 12 teams,each having one captain,will have 108 players in total. The teams will be made up of winners from over 70 qualifying rounds to be held in several Indian cities over a 3-month period. Online tournaments will also be used for selections. Burman expects the qualifiers to kick off in February. No entry fee is involved.
The players who finally make it to the end will battle it out in the Mega Finals. Burman said that the finals will be streamed for viewing only on online channels of YouTube and Facebook.
The owners of the 12 teams are: Mehul Shah, original promoter of Anchor Electrical (Mumbai); Rishi Kajaria, joint MD, Kajaria Ceramics and Ruchiransh Jaipuria of Jaipuria Group (Delhi); Kunal Shah, co-founder of FreeCharge (Bengaluru); Amit Shah, Karan Bhagat and Yatin Shah of IIFL Wealth Management (Hyderabad); Ankkit Bahadur of Playboy, North India and Taarun V Jain of Legend Group (Kolkata); Purrshottam Bhaggeria of Filatex Group (Rajasthan) and Gaurav Mohan of Eventwala (Goa).
Five more teams are yet to be finalized which are Pune, Chennai, Gujarat, Shimla, and Punjab. This is likely to be done by mid January 2017.