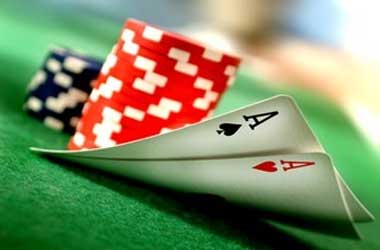 Brick-and-mortar casinos in United States had an eventful 2016 though the online poker industry did not witness any concrete change. Despite several states seeing visible progress, none joined Nevada, Delaware and New Jersey in legalizing online poker. The biggest disappointment for the industry was the stalling of the legislation in California which is the largest online gaming market in the country.
Although several stakeholders of the Californian gaming market including horse riding clubs finally settled their differences, Native American tribal coalitions halted progress with objections over the current provisions relating to the suitability clause.
The demand is that all gaming operators who continued to operate in California's grey market in the past must face sanctions. The debate is likely to continue in 2017.
Pennsylvania came close to legalizing online poker as a bill for gambling reform that included online gaming was cleared by the House in summer. However it did not clear the Senate, bringing it to a standstill. The Supreme Court's ruling on settlements to local communities being unconstitutional delivered a major impact and is still awaiting a legislative amendment as the one that was proposed failed to clear the Senate and will now be revisited in 2017.
The state of Michigan also failed to push forward with an online gaming bill despite a Senate committee approving online casino gambling in June. Massachusetts is currently studying the online casino industry with an intention to debate on a legislation in 2017.
In New York, the Senate passed a bill in the summer but the Assembly didn't vote on it. One reason could be that brick-and-mortar casinos are still being built in the state and according to an earlier statement by the New York Gaming Association it might be better to wait until the casinos open before launching online gaming.
In the existing markets of Delaware and New Jersey, online gaming revenue saw moderate growth while Nevada remained stagnant. The election of Donald Trump as the President has renewed fears that anti-online gambling efforts might gain traction.
Brick-and- mortar casinos are now operational in 40 U.S. states with the concentration being in the Northeast. The first of the four casinos approved in New York opened in 2016 and the second one is up for opening in February. The $1.4 billion MGM National Harbor in Maryland opened a few months ago and has already become one of the busiest casinos in the country.