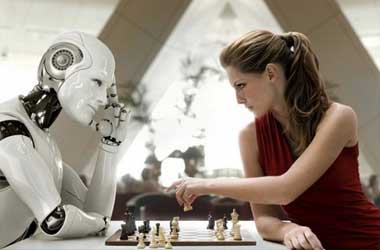 Computer engineers have made it a habit to develop super machines that run on artificial intelligence (AI) that look to test man at different fronts. One of the popular artificial intelligence tests involve professional board game players challenging AI's over the years to see whether man or machine ends up triumphing.
Carnegie Mellon University has developed a new AI machine that plays No-Limit Texas Hold'em very well. The Rivers Casino in Pittsburgh is scheduled to host a special "Brains Vs. Artificial Intelligence: Upping the Ante" event that starts on Jan 11 and will run over a period of 20 days. The event will see the AI take on four poker pros who will play Heads-up No-Limit Texas Hold'em games.
The four poker pros who will test themselves against the AI are Dong Kim, Jason Les, Jimmy Chou and Daniel McAulay who will play a total of 120,000 hands during the 20 days and battle it out for a piece of the $200,000 prize. The AI that will compete against the four players is called 'Libratus'.
This is not the first time that Carnegie Mellon University has developed an AI to compete in a poker play off against humans. In 2015, Carnegie Mellon developed an AI known as 'Claudico' who also battled it out with four players. The final result showed that the 'Claudico' finished with lesser chips than three out of the four players. However it was hard to determine whether AI or man triumphed in 2015 as 'Claudico' played just 80,000 hands.
Claudico vs Doug Polk
The 'Libratus' AI was created by Tuomas Sandholm who is a professor of computer science at Carnegie Mellon and his Ph.D student Noam Brown. Their goal is to establish a new standard for artificial intelligence in 2017. They created the Libratus poker bot from scratch using an algorithm that could study imperfect information games and then compute those strategies. They relied on the Supercomputing Center's Bridge supercomputer in Pittsburgh to calculate and determine their potential winning strategy.
In a statement released by Carnegie Mellon University, said
Since the earliest days of AI research, beating top human players has been a powerful measure of progress in the field. That was achieved with chess in 1997, with Jeopardy! in 2009 and with the board game Go just last year. Poker poses a far more difficult challenge than these games, as it requires a machine to make extremely complicated decisions based on incomplete information while contending with bluffs, slow play and other ploys.