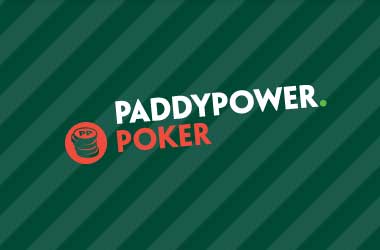 Trying to keep up to date with all of the promotional offers available at each of our featured UK poker sites can be quite time consuming.
However, it is something we like to do as it will give you, our website visitors plenty of promotional offers to consider using!
Currently from now until then end of the 3rd of December 2015 if you get yourself over to the Paddy Power Poker site and choose to wager just 25.00 on any of their casino and game related side games, they are going to then give you a 15.00 poker bonus!
It doesn't matter if you win or lose when playing their side game you will still qualify for and get that 15.00 poker bonus, which is made up of a 10.00 cash bonus and a 5.00 IO token.
The IO Token is to be used on their Irish Open Poker related games and your bonus will be credited to your Paddy Power Poker site account sometime before 6pm on Friday the 4th of December.
The side games which are available at Paddy Power Poker are going to allow you to either access and play them individually when you are not playing any of their poker games or poker tournaments, or if you wish you can open up and play those games as you are actively involved in any game or tournament via a small side window.
There have been some huge jackpot winners recently which were awarded to poker players who chose to play their range of side games and as such they are always a very welcome distraction to a lot of poker players who are looking for additional ways to increase the value of their bankroll but by playing some low house edge games and casino games which boast higher than average payout percentages.
Keep in mind that as we are now in December Paddy Power Poker and in fact all of our other featured poker sites are going to be rolling out some of their most generous promotional offers in the run up to and during the festive and New Year period, and some of those bonuses and promotional offers will be high valued deposit match type bonuses.
We are going to be updating this website as soon as we have been alerted to those promotional offers, so make sure you keep checking our site daily as you are going to lock in lots of playing value in the weeks ahead by making use of those bonus offers!