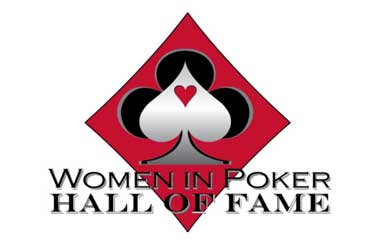 The Women in Poker Hall of Fame (WiPHoF) recently announced that it has started to accept nominations for the 2018 edition of the WiPHof. Nominations for the 2018 WiPHoF closes on March 15 and the induction ceremony will take place on June 26 at the Orlean's Casino in Las Vegas.
The game of poker has always been dominated by men but that has slowly but surely changed in the last few years. The Women in Poker Hall of Fame is one organization that has helped recognized and award women who have made a significant impact to the game of poker.
The WiPHoF is held every two years and inducts women players  ( current top 10 list ) and industry leaders who are nominated via the WiPHoF website. The WiPHoF follows a process of accepting nominations from fans and then puts these nominations through a review and votation process which is conducted by an esteemed panel of judges comprising of media and industry professionals along with current WiPHoF members. When writing about this what comes to mind is the block post we posted some time ago on popular hair style by poker players.
Nomination Criteria For WiPHoF
To be nominated and considered for the Hall of Fame, the nominee must be able to meet certain criteria set by the panel. According to the criteria for selection, a candidate must be at least 35 years old and have been active as a player or key industry leader in and off the felt for a minimum of 10 years. She must have contributed to the poker industry in a "significant way," which includes winning in major poker tournaments.
Since the very first WiPHoF in 2008, there have been 19 ladies who have been inducted. One of the very first women in the hall of fame was Barbara Enright, editor-in-chief of Woman Poker Player magazine, the very first woman to win an open event at the 1996 World Series of Poker (WSOP) and the first woman to take home three WSOP bracelets. She is currently 55th in the all-time money list with $1,616,167 in live earnings.
Linda Johnson, who is also known as the First Lady of Poker, was also inducted into the first batch of WiPHoF in 2008 and then also into the Poker Hall of Fame in 2011. She is one of the founders of the World Poker Tour, a publisher of CardPlayer Magazine for eight years and has been playing poker since 1974. She has also won a World Series of Poker (WSOP) bracelet in 1997 and is still playing in live tournaments, recently placing 2nd at the $175 No Limit Hold'em during the Senior Poker Tour in Tunica.