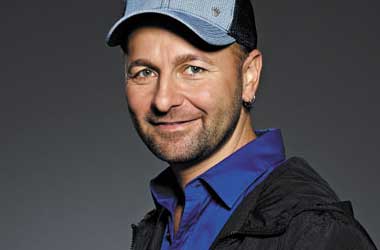 If an online poker player uses a virtual private network (VPN) to access a poker room, can it be termed as cheating? This has become the subject of a lengthy discussion among poker players and fans over the last 10 days. 
The debate was initiated by none other than Poker Hall of Famer Daniel Negreanu after he compared utilizing VPNs with other illegal poker-playing practices.  
In his tweet, Kid Poker shared that he grew up playing in illegal underground games in Toronto. He also talked about poker being illegal in Texas and whether those that play the game in the state can actually be considered cheaters. Negreanu thinks using a VPN while playing from the US is no different.
It's illegal to play poker in Texas, are those that do unethical or cheaters?

I grew up in Toronto playing in illegal underground games, was that unethical or cheating?

Using a VPN from the US is similar to both of these activities. Convince me its different

— Daniel Negreanu (@RealKidPoker) July 20, 2019
To see if other players share his opinion, Negreanu launched a poll on the matter and an overwhelming majority (74 percent) believes playing online poker via VPN from the US should not be considered cheating.
A number of players shared their thoughts on the subject, including Scottish player Niall Farrell who said the practice does not necessarily cheat other players, so it can't be considered cheating, as long as the players using the VPN are playing on their own account.
Unfair Advantage
Those on the other side of the debate argued that playing via a VPN gives the user an unfair advantage over the players who try to abide by the rules. Chris Kurk cites an example of why the act is unethical.
Let's say there are two players from Texas; the first player follows the rules and leaves the country to play elsewhere; he rents a unit that's totally unfamiliar to him and players on an internet which can become potentially unstable. This player is facing a lot more difficulties than a poker player who is playing from his own home using a VPN.
As the argument went along, Negreanu came in for some personal criticism with Norman Chad questioning Negreanu's moral stance altogether. The Canadian poker pro who is no stranger to criticism justified his stance.
For Negreanu, players who use a VPN to conceal their physical location are simply doing so at their own risk and do not actually affect other players. At the end of the day, it's the user who is going to pay the price when he gets caught, not his opponents, and certainly not the operator.