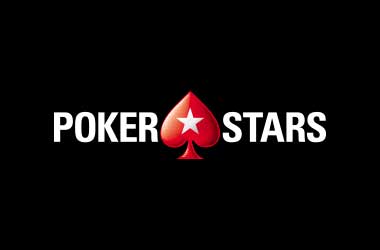 Players who access the PokerStars' dot-com client can now enjoy the online poker giant's latest offering – 6+ Hold'em Spin & Go's.
PokerStars launched the Short Deck version of its popular lottery-style Spin & Go game on July 25, with players being given the option to choose among five different buy-ins – $1, $3, $15, $30, and $100. For the $100 buy-in, players may be able to take home up to $1 million as first-place prize.
The 6+ Hold'em Spin and Go's work in similar fashion to the regular Spins, featuring a fast-structured, three-handed, winner-take-all format.
The prize pool is determined in random manner as the game kicks off. The payout could range from 2x to 12,000x the buy-in.
The main difference is the blind structure, with the game following a Button Blind structure. This means each player plays an ante, and the button pays an extra live ante. This is the same blind structure adopted at cash games and tournaments. 
The 6+ Hold'em Spins are also raked similarly to the regular Spins. The lower buy-ins ($1 and $3) are raked 8%, the $15 and $30 buy-ins have a 6% rake, while the highest buy-in of $100 is raked 5%. 
The game also adopts the new payout structure recently introduced by PokerStars to lower the variance. The 4x and 6x multipliers have been removed and replaced with 3x and 5x frequencies. Chances of hitting 2x multipliers have also been reduced, while the other multipliers remain as is.
Available in Most PokerStars Jurisdictions
PokerStars Denmark was the first to try the game before it was released worldwide. It can be played in most PokerStars jurisdictions that offer 6+ Hold'em, such as the .COM, .NET, and .EU clients, and in other countries like Estonia, Bulgaria, Belgium, Romania, the UK and Russia. However, it is not yet available in Italy and Sweden. 
The launch follows previous speculation that PokerStars would finally launch a lottery-style Sit & Go version of 6+ Hold'em. The action-filled poker variant has been in existence for a number of years, and was first played in Asia. The game soared in popularity after debuting on TV at the 2018 Triton Super High Roller Series in Montenegro. 
Short Deck is played just like the traditional Texas Hold'em, but with different hand rankings as the deuces through fives are removed from the deck. PokerStars is now the first and only operator to introduce Short Deck in hyper-turbo, three-handed, randomized prize pool format.