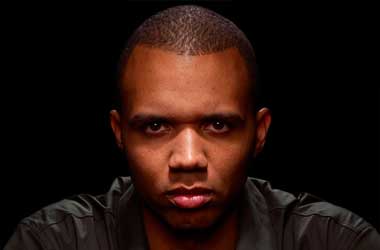 Poker pro Phil Ivey is back in the limelight for the right reasons as the US poker pro registered his first victory in two years at the 2018 Triton Super High Roller Series Montenegro by winning a HKD$250,000 Short Deck Ante-Only Event.
The 2018 Triton Super High Roller Series at Montenegro was held at the Maestral Resort & Casino in Budva, Montenegro and hosted the very first live short-deck tournament in the poker world. Short-deck is fairly new to the global poker community, having been introduced only in the last couple of years but it's steadily gaining popularity in Asian tournaments such as the Triton Super High Roller Series.
The first short-deck tournament at the Triton High Roller attracted a small group of players. A total of 61 players registered and the final nine were guaranteed to take home a piece of the pot. Phil Ivey finally found his mojo after struggling to register a huge win for the last couple of years. He emerged victorious and took down the event to take home a cool HKD 4,749,200 ($604,977). US poker pros had a good run at the event as finishing in second place was Dan Cates who won HKD 3,199,000 ($407,505), Gabe Patgorski finished third with HKD 1,937,000 ($246,745) and Jason Koon at fourth with HKD 1,334,000 ($169,932).
Triton Poker
Short Deck Popular With US Players
Ivey said that he only started playing the 'short deck' in the last year and a half but found it very interesting. The format has now turned into one of his favourites and a number of US poker pros share Ivey's interest for the short deck version. One such poker pro is Tom 'Durrr' Dwan who has decided to play more in Asia due to these short deck events.
In a statement, Dwan said,
People have a little idea about how to play short-deck and cash games, there's still a lot to be figured out there, but tournaments really, there's a lot people don't know, I think. So probably I'll be learning as we go along and everyone will be testing out their theories in the next few days
Ivey's win has come at the right time, as the 2018 World Series of Poker (WSOP) at the Rio All-Suite in Las Vegas will commence at the end of this month. Ivey has confirmed that he plans to play at the 2018 WSOP and it will be interesting to see if he can add to his WSOP gold bracelets.