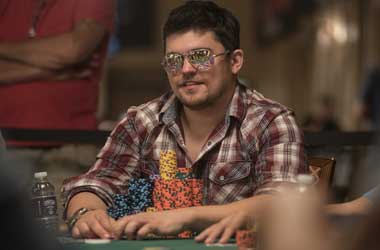 US poker pro Valentin Vornicu has now claimed the throne after registering a record-setting 12 World Series of Poker (WSOP) Circuit titles. Vornicu has waited patiently for this moment to climb on top the WSOPC list as he was tied with Maurice Hawkins. He broke the record playing at the WSOP Circuit Harrah's New Orleans this week when he won back-to-back titles that pushed his record to 12 WSOP Circuit titles.
Vornicu won his first WSOP Circuit ring at the Horseshoe Hammond back in October 2011. After scoring another win in 2012, he then went on a ring-winning spree from 2014-2017, building up his collection to rise to the top. However, he had to share the top spot with Maurice Hawkins.
He had a great outing at the WSOP Circuit Harrah's New Orleans and won another WSOPC ring during the $365 re-entry event on May 13. The 34-year-old was able to crush 1,340 entrants in the event and eventually won $64,205 along with his 11th WSOP Circuit gold ring. Two days after his victory at Event #1, he once again crushed another $365 No-Limit Hold'em event and took home another ring along with $24,084 in cash.
Vornicu has put in a lot of effort over the years to improve his game play and stay consistent. He now has over $1 million in career prize money and is thrilled with the fact that he sits at the top of the WSOPC title list. The US poker pro is having a good year so far as these two victories at the WSOP Circuit Harrah's New Orleans are his third and fourth final table finishes in 2018.
Valentin Vornicu Achievement Delight
In a statement, Vornicu said,
What is there to say? Right now, I'm just super tired and super happy. Also, is this real? Is this real? I've never won back-to- back tournaments, definitely not live. Maybe online, but usually after I win a tournament live, the next one I play I just bust before the first break
The California poker pro says that although people think he travels a lot to bag these rings, he prefers to stay local and play in events close to home. After his back-to-back victory at the WSOP Circuit Harrah's New Orleans, Vornicu says he is glad that he has more money to invest in the upcoming 2018 WSOP which starts in Las Vegas at the end of this month.