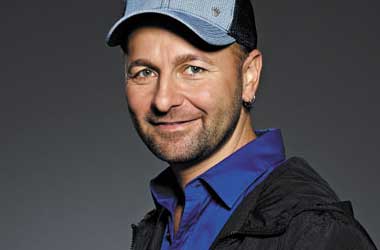 Daniel Negreanu is considered one of the greatest poker players in the world and sits in second place on the All Time Money list.
The Canadian poker pro is known for being controversial and he has found himself in hot water right at the start of the New Year over some controversial comments.
In a now deleted Twitter post, Negreanu said the
"Worst kind of poker player has the following traits:
Winner
Slow
Quiet (Also Miserable)
Nit (Cheap/Selfish)
Hater (Complainer/Negative)

If you match all of these categories then you are probably a real treat to have at parties. 2 of 5 is still bad
Negreanu's tweets sparked outrage among many poker fans and players which included Chip Race Poker Podcast hosts DK Lappin and Dara O'Kearney. They responded to his comments and it did not take long for the rest of the poker community to chip in and turn up the heat on social media which resulted in Negreanu deleting his controversial tweet.
O'Kearney lashed out at Negreanu and said he has very little credibility left in him. He would go on to say that the former All-Time Money list #1 is living in his own bubble and has no right to tell people how they should behave. Lappin's rant referred to the fact that Negreanu was simply out of touch with the majority of the poker world and wanted to shove his righteous, condescending beliefs down the poker players' throat.
Poker pro Doug Polk also took offense at Negreanu's arguments, saying all types of players deserve respect and should be understood and embraced.
Good article. Poker isn't about who should or shouldnt play, it's about embracing the people who do. Negreanu isn't in touch with this anymore, you have to fit a *perfect* mold (Hint: They are all his characteristics). A little respect for all types of players wouldnt go amiss. https://t.co/gjwuAT62C2

— Doug Polk (@DougPolkPoker) January 25, 2019
Negreanu Defends Himself
Negreanu admitted his statements were too harsh. In a new blog post on his own Full Contact Poker website, he offered an alternative argument and listed the positive traits of an attractive player in the hopes of reversing negative emotions and drawing positivity. The poker hall of famer said he was misunderstood in that initial tweet and that his thoughts were not clearly communicated.
But that did not do anything to pacify the upset poker community who continued to vent their anger. American poker pro Todd Witteless let his sentiments out on Poker Fraud Alert and stressed that poker is purely an individual game, with players possessing different personalities. But as long as they're honest, courteous and don't impede gameplay, they have every right to sit at the table and play.
Some players like Joey Ingram and Charlie Carrel came to Negreanu's rescue and shared their own thoughts in an attempt to cool things down. Negreanu ended his blog by telling everyone to stop the hate.