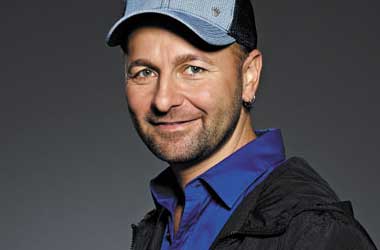 To succeed in any field, continuous learning becomes one of the main factors. Poker is no different and for a player to be successful they have to develop a great strategy and winning mindset.
Poker pros who want to get better will now have the opportunity to learn from Poker Hall of Famer and legendary poker pro Daniel Negreanu.
Negreanu is unmistakably one of the most influential and successful poker players of his generation. At only 43 years old, Negreanu has just about achieved everything a poker player dreams of: money, respect and recognition.
To date, he is the poker player with the most amount of career prize money. Negreanu has $39,605,882 in total live earnings, is a decorated champion with 6 World Series of Poker (WSOP) bracelets and 2 World Poker Tour (WPT) titles and has achieved the prestigious recognition of being inducted into the Poker Hall of Fame.
Just about every poker pro would love to sit down and have a chat with Negreanu and get to pick his brain. However that is a difficult task as very few have access to Daniel Negreanu. All that is set to change as Negreanu is ready to share some of his secrets to success via online course provider – MasterClass.
MasterClass
What Is MasterClass?
MasterClass provides an immersive online experience and offers video courses taught by the best and biggest names in their respective industries. Under MasterClass you can find is Golden State Warriors' superstar Stephen Curry teaching basketball tricks, renowned chef Gordon Ramsay teaching cooking and kitchen tips, award-winning author R.L. Stine teaching writing for young audiences and even R&B diva Christina Aguilera teaching singing.
Negreanu said that he agreed to sign up with MasterClass because of the potential for his course to be offered to a wider audience. Unlike usual poker classes that are taught within exclusive online poker websites, MasterClass enables his courses to tap a bigger audience that could be in the site for cooking or tennis or architecture, and then comes across poker and decides it's something they want to learn, too.
Negreanu's class will be covering a range of poker topics, including tournament strategy, betting tactics, bluffing, hand ranges, theory and math. He also cautions that his course is not for beginners but for intermediate players who want to elevate their skill into a whole new level. Negranu's single class costs $90 but those who want a full, unlimited access to all the MasterClass courses can opt for the $180 yearly pass. As of now, Negreanu's class is not yet fully rolled out.
In a statement, Negreanu said,
There's three basic characteristics that make an elite poker player. One is just the raw skill. The other is fundamental understanding of the mathematical side. The third part is what I call the discipline. In this MasterClass, I'm going to share things that I've actually never shared before