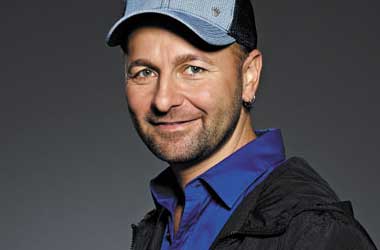 Daniel Negreanu will go down as one of the greatest poker players to have played the game.
The Canadian poker pro is a member of the Poker Hall of Fame and has been a Team PokerStars Pro for a number of years. He tops the list for the having earned the most life-time career winnings with over $35 million to his name. Though better known for his live tournament winnings and successes, Negreanu still plays online poker from time to time to test his skills.
Negreanu recently published a YouTube video where he speaks of his recent online poker experience at PokerStars (18:24).
He decided to play some online poker in order to practice some of the skills and strategies that he picked up from his poker coaches. He logged in to PokerStars and decided to join a $50/$100 No-Limit Hold'em game and ended up playing two sessions which had a combined 500 hands or so.
Daniel Negreanu
He decided to sit down at empty tables and to his surprise he would find that the remaining tables filled up in less than a second. He also found that when he left the table, the remaining players also disappeared immediately. The instant appearance of the other players and their immediate disappearance when he left made it clear that seated scripts were being used.
Seated scripts are programs that can be used by online poker players to monitor online poker rooms. They search and find the most profitable tables available so that they would be able to earn the most money. Experienced poker players tend to use seated scripts in order to match themselves against amateur and recreational players. This makes it easier for experienced pros to prey on amateur players and win money. Seated scripts have been around for some time and give experienced poker players an unfair advantage.
PokerStars has tried to ban seated scripts since 2014. However, the company has not been able to develop an effective solution to thwart seated scripts. Negreanu believes that seated scripts are highly detrimental to the online poker market as they can potentially eliminate the enthusiasm of amateur poker players and those who just want to play for fun.
In a statement, Negreanu said
Ban them entirely, and if you find people are using them, you can temporarily ban their accounts, fully ban their accounts. Just the threat of it will alleviate the situation
PokerStars is already experimenting in Europe with a 'SeatMe' system, which is similar to how live tables are seated. Negreanu thinks that this system should be rolled out across all platforms to eliminate seated scripts. He also believes that issuing a ban would also cause players to think twice about using seated scripts.