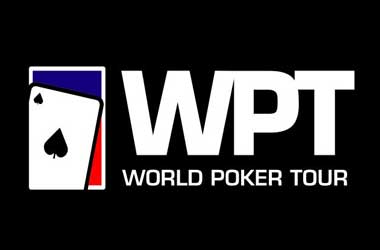 The World Poker Tour (WPT) is one of the most popular poker tours in the world and has a reputation for organizing top poker tournaments across the country. The WPT recently announced that in partnership with Latitude, they will be hosting a charity tournament event in Minneapolis. The charity event is being promoted as "WPT Foundation Presents NVRFLD" and will take place on February 2, which is the Super Bowl Weekend.
Latitude is a brand experience design agency and together with the WPT expects the charity event to bring in a significant amount of funds which will be used for a good cause. The WPT is no stranger to hosting these special charity tournaments.
The WPT Foundation was established in 2012 and it has worked hand-in-hand with a wide variety of partners to raise money for charity over the years. The WPT through its charity organization and partners has raised more than $8 million for many charitable institutions worldwide.
Healing Haiti
In a statement, Adam Pliska, the CEO of WPT said
Poker and philanthropy are a perfect fit for one another, and the poker industry is full of great people who exhibit a willingness to help and support these outstanding organizations
The NVRFLD event has the tagline of 'Raise the Stakes, Elevate the World'. The proceeds from this charity event will benefit several different organizations. The charity event has a number of packages that come with different options indication where and how the funds will be used. Registrants can choose from these packages to determine where they want their money to go to. For example, the 'Like a Pro' package gives one player and one guest entry at the $5000 level. The money will go to help victims of human trafficking.
The charity event is expected to see a host of celebrities and top poker players in attendance. WPT champion Jonathan Little and WPT anchor Lynn Gilmartin, WPT commentator Tony Dunst have confirmed their attendance to the event. Some of the organizations that will benefit from the charity event include Healing Haiti, MATTER and the Starkey Hearing Foundation. The organization that benefit from the charity event will use the funds to help the Haiti Fleri Farm and two hospitals in Zimbabwe.
If you would like to register and be a part of the charity poker tournament or to find out more information, please go to https://www.nvrfld.com