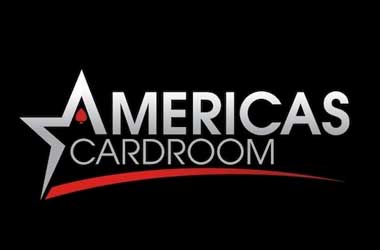 The chief executive of America's Cardroom, an online poker site is considering offering a reward for anyone who is able to provide information that will help to identify the perpetrators of the distributed denial of service (DDoS) attacks being launched against the online poker website.
America's Cardroom announced via a tweet on August 31 that it was undergoing a DDoS attack stating that all games were being paused. The online poker room would go on to cancel a number of scheduled tournaments including the final leg of the Online Super Series Cub3 due to the DDoS attack.
The online poker room who is affiliated with the Winning Poker Network suffered another attack two days later which again led to the cancellation of tournaments. America's Cardroom CEO Phil Nagy discussed the attacks in a YouTube video where he said that the site had been the target of 24 separate DDoS attacks over the past week, affecting site operations significantly.
Americas Cardroom.com
Nagy noted that similar attacks had been ongoing for several years now and usually took place ahead of major tournaments on the site. In some cases the attackers have demanded a ransom which has been refused by the site operator. In other cases, some users entered the poker room claiming they were the perpetrators and announced the launch of a new attack.
According to Nagy, in one of the recent episodes one of the players announced in the online chatroom that these DDoS attacks were being sponsored by a competitor. Nagy said that he was keen to resolve the issue and is therefore considering a reward for relevant information.
In a statement Nagy said,
I'm seriously considering offering a reward, 10 bitcoin or something really big to anyone who can bring me proof who has been ordering these attack
At current rate, the 10 bitcoin reward would translate to roughly around $42,500. Maya Horowitz, Checkpoint's threat intelligence group manager noted that DDoS attacks were becoming common and they can be launched by competitors as well as by hackers for ransom.
America's Cardroom is the main poker site on the Winning Poker Network which operates on the US black market. The site allows U.S. nationals to play poker using bitcoin along with other payment methods as a way to bypass regulations as online poker is banned throughout America except for Nevada, Delaware and New Jersey.
America's Cardroom said that it plans to re-host several of the affected tournaments such as the OSS and MOSS. It has also announced that it will be slashing the buy-in by 50 percent for the OSS tournament and will hold an extra Sunday Million.