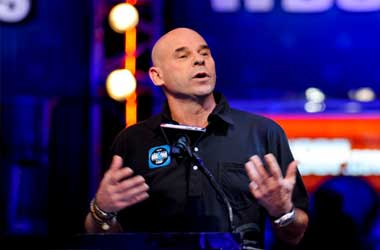 Guy Laliberté, founder of One Drop and Cirque du Soleil announced earlier this week that this year's €1,000,000 Big One for One Drop event in Monte Carlo will be only for recreational players and will be done on an invitation only basis. The event will no longer be open to professional poker players.
The Monte-Carlo One Drop Extravaganzais being held in Monaco at the Casino de Monte-Carlo between October 13 and 17, 2016.
The by-invite Big One for One Drop Invitational is a charity event that has a buy-in of €1,000,000 and will be a part of this festival targeting businessmen, philanthropists and celebrity recreational players. Laliberté said that he had taken the decision after speaking to recreational players who had expressed that they were less interested in playing in a field that was pro-heavy.
One Drop
The first One Drop was evenly split between pros and recreational players while the second had a higher proportion of professionals, with many recreational players preferring to stake pros in the hope that it would give them better chances of winning. Laliberté said this forced him to rethink the approach to the event
In a statement Guy Laliberté said,
Our priority is of course to raise as much money as we can for One Drop. That's the number one goal, but we also want to create a fun and comfortable poker environment for recreational players where they are not under the threat of being bled out by the pros.
According to Laliberté, this event focuses solely on recreational players and was a one of a kind event in terms of magnitude. He added that it offered the chance to build a separate brand for recreational players.
The first Big One For One Drop held in 2014 had attracted 48 entries, Laliberté hopes that this year's event will bring in a similar number of registrations. Based on his experience, Laliberté estimates that around 200 to 400 players could turn up for the preliminary events or the cash games.
Laliberté observed that the event offered a great opportunity for recreational players to play against amazing players and network with them. The Invitational event is rake free with €888,889 from every entry going to the prize pool while €111,111 will go to the One Drop charity.
The One Drop charity raises money for projects that bring clean water for drinking and economic development. All funds generated by One Drop go to the charity initiatives, with Laliberte and Cirque du Soleil's contributions covering the costs of holding the event.