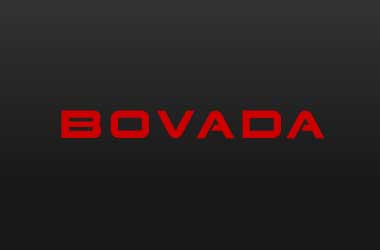 As you will already know if you are a poker player the very best poker hand you can be dealt out when playing variants such as Texas Hold 'Em Poker is of course a Royal Flush hand, and as soon as you have been dealt out such a hand it will only be a matter of time until the pot will be yours!
However, it is of course quite a rare event being dealt out such a winning hand combination, and with that in mind the team over at Bovada Poker have put together a very special bonus winning payout that will be paid out to you should you ever get dealt out a Royal Flush hand when playing their cash ring real money game versions of Texas Hold 'Em Poker.
Not only will you win the pot by being dealt out such a hand, but you are also going to be able to claim a special bonus worth up to $200 which will be settled as a 50 times the games big blind bet up to $200 as the maximum bonus winning payout!
The only requirements for you to be paid out that 50 times the blind bet winning bonus payout is that you must be using both of the Pocket Cards that were dealt out to you, and your hand must win the pot, without necessarily getting to the showdown stage of that game you are playing.
You will not be paid out the bonus automatically and as such if you are dealt out that magical winning hand then you will need to take a note of the hand number and the table number and then email or phone up the support team at Bovada Poker to have your bonus manually added to your account.
The bonus payout will come with no play through or roll over requirements, and as such the funds will be yours to do with as you please as soon as they have been added to your Bovada Poker site account balance!
Take a look over the website of the Bovada Poker site for if you are not already a new player you are going to be able to claim a very generous sign up bonus and will also find details of their hugely generous and very rewarding poker loyalty scheme too, which will always ensure you are getting the maximum playing value as one of their real money players!