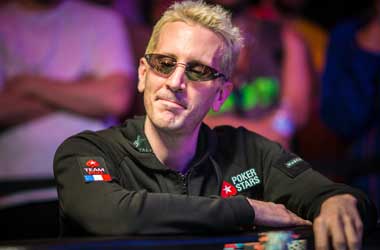 The top poker pros in the world rarely open up about their poker strategy and share information on the challenges of playing poker professional.
Poker pro Bertrand 'ElkY' Grospellier did just that recently and admitted that even the best poker pros in the world lose 99 percent of the tournaments they play.
As the most successful French poker player, Grospellier's lifetime live poker earnings is nearly $13 million while his online poker winnings is at over $2 million.
He is also one of the only seven players to have won the Triple Crown, a feat of winning tournaments at the World Poker Tour, World Series Of Poker and European Poker Tour.
PokerStars
Speaking to a media outlet about his career, Grospellier said that he had shifted from esports to poker by sheer luck back in 2003. A friend introduced him to PokerStars when he was in South Korea playing eSports. He pointed out that although he did not know anything about the game of poker, he soon found out that there were a lot of similarities between StarCraft, the video game he was playing and online poker as both were highly competitive and involved guessing their opponents' moves.
Grospellier stated that the eSports industry was now bigger than the poker industry but to succeed and make a living playing eSports, required one to be the best eSports player in the world. Whereas one did not have to be the best poker player in the world to make a living as it was possible to earn good money based on the tournaments one decided to play in. The French poker pro said that the poker industry has changed immensely during the last decade and had become a lot more competitive now.
In a statement Grospellier said
It is definitely more difficult now. The skill level has gone up. Back then it was easier, but I was a lot less knowledgeable about the game. So on one hand it is harder because players are so much better, but on the other hand you can learn faster because there is so much more poker content available
Grospellier noted that as a player also he had evolved over the years and was less aggressive now. He made more than 6 figures playing poker between 2008 and 2013 but had a slump in form and earnings between 2014 and 2016. He believes that every poker player will experience highs and lows in their careers especially now as the competition has increased significantly.
He has had a great 2017 so far, finishing second at the $111,111 No Limit Hold'em – High Roller for One Drop at the 2017 World Series of Poker earlier which brought him more than $2.2 million in revenue. He would go on to win the €25,000 Super High Roller event at Poker EM in Velden and won $107,320.