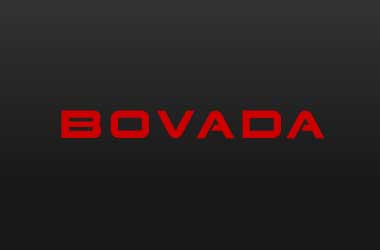 In a surprise development, online poker site Bovada which shut down last year has decided to restart operations and has confirmed that it will be offering its services to nine countries. The online poker website will provide gaming services to residents in the following countries: Brazil, Colombia, Peru, Chile, Venezuela, Mexico, Argentina, Bolivia as well as United States.
Bovada had continued operations in the aftermath of Black Friday, offering residents in the United States online poker even after PokerStars and other online poker operators withdrew from the market. This helped Bovada along with sister site Bodog to become the largest offshore poker network facing U.S.
However Bovada unexpectedly shut down operations in August 2016 transferring its business and player base to Ignition Casino without disclosing any reasons for the closure. Ignition continued to provide gaming services to U.S. customers.
In its latest avatar, Bovada has said that it will be operating through the PaiWangLuo Poker Network which also hosts Ignition and Bodog. PaiWangLuo is a Hong Kong-based investment group that acquired Bodog Poker Network in February this year and rebranded it. Bovada is expected to serve markets which do not currently have regulated poker.
Consequently, it is likely to serve customers located in Australia where an amendment to the country's gaming legislation was recently passed making it mandatory for online gambling providers to obtain a license to offer services in the country. The changes in regulation have resulted in established operators like PokerStars withdrawing from the market, thereby giving an opportunity for Bovada to enter.
In the U.S, the site will offer access to all U.S. residents barring those in Nevada, New Jersey and Delaware. These three states are excluded since they have special licensing regulations that permit online poker operations. Bovada will also exclude Maryland residents since Maryland authorities are known to target grey market gaming operators and initiate legal proceedings.
Industry observers are speculating that one of the reasons for the reopening could be because U.S. authorities recently dropped charges against Calvin Ayre, the founder of Bodog. He had been accused of running an illegal gambling service and conspiring to money launder. Another possible reason could be that Bovada which currently operates a sports betting site for U.S. customers is seeking to enhance its offerings. The site could possibly be hoping to offer existing sports betting customers the option to play online poker as well.