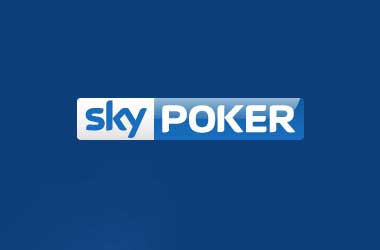 We have some excellent news for anyone hunting around for a set of freeroll poker tournaments to take part in, and that news is that Sky Poker have currently got a set of what they term Mayhem Freerolls up and running from now until Sunday 29th May 2016 on which some huge cash prizes are up for grabs!
Each day you are going to be able to take your seat in the daily Mayhem Freerolls and by doing so you will have a chance of winning a share of a whopping £1000 in cash prizes.
However, there is also an even better prize on offer each week, and that prize is a £3,500 Viva Las Vegas package which is going to be awarded to the player who manages to knock out the most players during these freerolls!
Each time you take part in one of these Mayhem Freerolls you will earn a Bounty Point each time you have successfully knocked out a player by beating them at the showdown stage of the game thanks to your stronger ranked poker hand.
You will then find listed on the Sky Poker website the tournament Leaderboard on which the players who have knocked out the highest number of fellow players on these freeroll tournaments will be listed. The player at the top of the Leaderboard each week will then be awarded with the £3,500 Viva Las Vegas package for that week!
You need to be logged into your Sky Poker site account in good time for the start of these freeroll tournaments and you will of course have to have registered to take part in them. For reference they will be up and running each day from Monday to Sunday at 8:15pm.
For you to be able to register to take part in the Mayhem Freeroll poker tournaments you will have to have earned 25 Poker Points in the 24 hours prior to the freeroll starting.
With that in mind if you do fancy taking your chances and trying to pick up one of the cash prizes or hopefully to win the all expenses paid trip to Las Vegas make sure that you get on over to the Sky Poker website which is where you will find all of the terms and conditions of this set of daily freeroll poker tournaments, and make sure you take part in them as soon as you can to increase your chances of winning one of the cash prizes on offer!