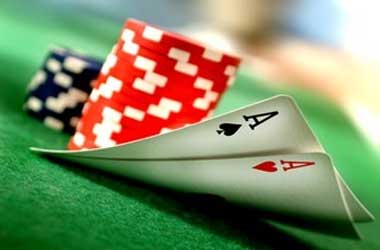 The World Series of Poker (WSOP) is the world's most popular poker tournament and thousands of players head over to the Rio in Las Vegas, Nevada every year to see if they can make a name for themselves at the WSOP. The WSOP has a packed schedule of events that is spread across a month and a half and millions of dollars in prize money along with coveted WSOP gold bracelets are there to be won.
While it is true that thousands of poker players turn up at the Rio to play at the WSOP, there are a few WSOP events that don't get much attention from the players. As a result, some of these events have very low player registrations and these events over the years have generally turned out to be 2-7 Draw Lowball.
This was the case yet again at the 2018 WSOP when Event #23: $10,000 No-Limit 2-7 Lowball Championship started out with just 12 players. This was a surprisingly low turnout but things did get a little better as the event progressed.
We take a look at the top 3 lowest WSOP attended events from 2005. There were just 65 players at the 2005 WSOP Event #39: $5,000 NL 2-7 Draw Lowball which David Grey won. The were 77 players at the 2015 WSOP Event #29: $10,000 NL 2-7 Draw Lowball and 78 players at the 2007 WSOP Event #54: $5,000 NL 2-7 Draw Lowball (Rebuy).
The few players who register have mostly been regulars at 2-7 Draw Lowball. One of these players is Poker Hall of Famer Billy Baxter who has 7 WSOP gold bracelets to his name – 5 of which were won playing 2-7 Draw Lowball.
pokernewsdotcom
Baxter Explains Why Poker Players Don't Want To Play
While it might be surprising to some to see the low numbers at a 2018 WSOP event, Baxter is not surprised and explains why 2-7 Draw Lowball is not popular with the modern day poker player.
In a statement, Baxter said
I'll tell you why it's such a small turnout. First off, the people who play this game like to gamble, and for all the big players, this was the game of choice many years ago. When we were playing a $5,000 buy-in, David Gray won it for $365K. Now they've got a $10,000 buy-in and you might be lucky to get out the door with $100K+. That tells you they've messed the tournament up really bad